Please note that all of my products have a 7-10 day lead time as they are made to order.
V6 Engine Mount - for 3VZ-FE and 1MZ-FE engine
NOTE: PLEASE EMAIL ME at Paul@woodsport.org WITH YOUR MOUNT TYPE AFTER ORDERING, 3VZ OR 1MZ, THANKYOU!
After many years of carrying out these V6 conversions for customers we have decided to launch a brand new engine mount for homebuilders. This mount allows the DIY V6 builder to hang a V6 engine in an Mr2 engine bay without any welding or fabrication work, you don't even need to remove the standard mount from the V6 engine block. This new mount interfaces between the V6 and the Mr2 chassis and features laser cut components, all new rubber bush and spacer tube, so this kit has everything you need to install your V6 engine.
This is the new Woodpsort V6 engine mount painted black, the silver part is the original bracket that bolts to the V6 engine block.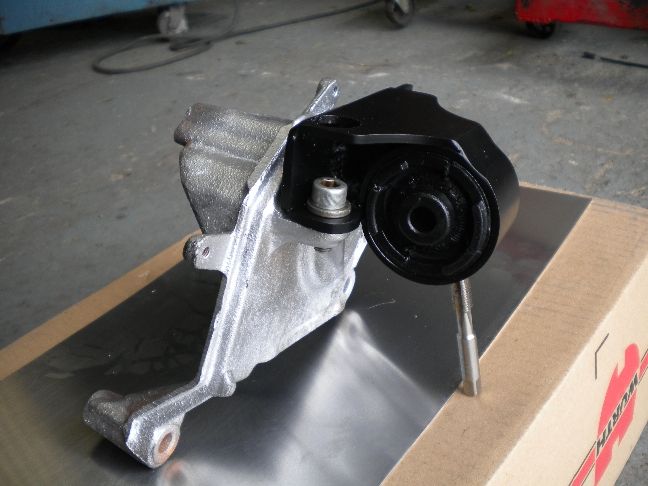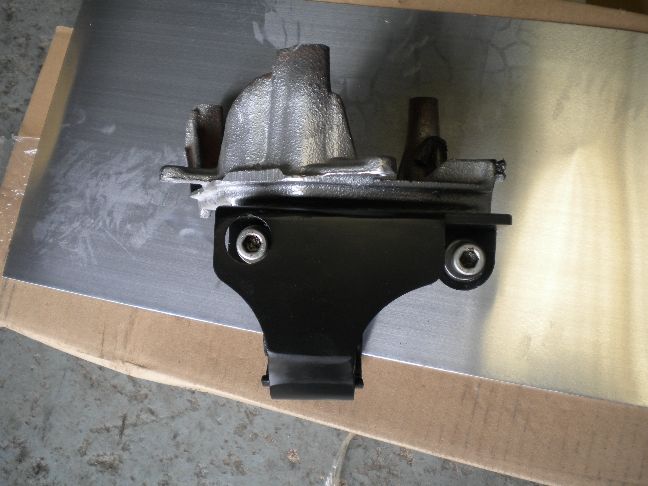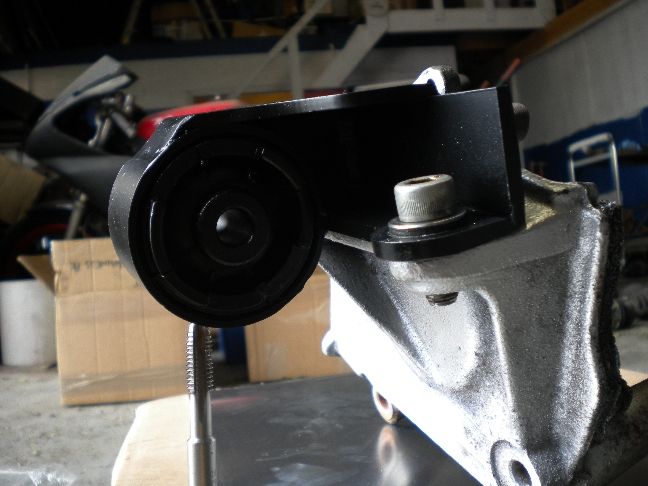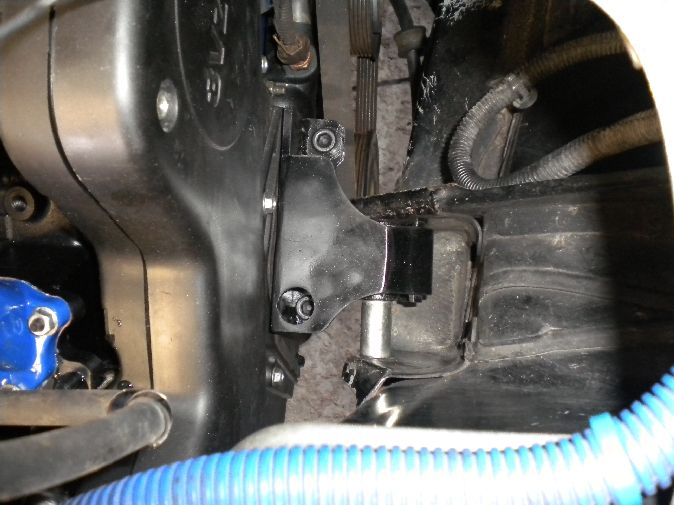 The mount allows the original timing belt cover mounting points to be retained, something that was missing from previous versions. Please email me to let me know which version you require, so 3vz or 1mz, there is a slight difference between the two, and if i get the order through without confirmation i will assume it is a 3vz version, i cannot issue a refund if you make a mistake or fail to let me know which one you require, my email is Paul@woodsport.org but you can checkout for the mount below.
Upon ordering, the mount will be made next working day and shipped within 2 days of your order.
Please note the 1mz-fe version will also fit the 3mz-fe engine as well, so please order the 1mz version if you're installing a 3mz engine, thank you.
The price is £95 plus shipping (£10 within the UK)
PLEASE EMAIL ME at Paul@woodsport.org WITH YOUR MOUNT TYPE UPON ORDERING, 3VZ OR 1MZ, THANKYOU!
Customer feedback
"Received my mount this morning, excellent build quality. Can't wait to get the engine transplant going now, thanx very much for the mount Paul. It actually weighs less than I thought it would, and is a piece of art indeed"- P5ycho-Twobrutal member.
"The mount looks realy good! Nicely finished and even sturdy enough for the most brutal engines. It's realy worth the money!" - Resolve-Twobrutal member.
"My review of the Woodsports 1MZ / 3MZ passenger side engine mount.
Normally you need to tweak after market parts to fit. You know, file this, file that, expand this hole or that hole. Touch up the paint.
None of that was needed with this part. It arrived fast from England. It looked OEM using a satin black paint. The welds looked OEM. Hardware was included, and it was not cheap Chinese made gear.
We installed the engine into the bay, put the mount in place on the engine, applied some blue locktite to the 2x allen head bolts. aligned the holes and bolted the mount in place.
The mount comes with a spacer as the rubber isolator is about 1/2 the size of the stock Mk2 mount. But as the side mounts only support the engines weight, this is not an issue. We easily figured out which side the spacer went on, as the engine sits crooked if you assemble it wrong, easily spotted and easily fixed if you do it wrong the first time.
Next we lined up the isolator with the chassis mount, installed the long bolt also adding some blue locktite, as I slid the bolt in, I lined up the spacer, and tightened it down.
simple.
The easiest mod I have done on this car." - Mr Bill Strong, Owner of the MR2OC.COM/Racing Strong Motorsports
"Thank you paul. The mounts looks better than a factory. One. I recently bought the front one from toyota and its not only expensive but also worth less. Your mount its built with high quality and customer satisfaction in mind. Thank you. Its worth every Penny . " - Mauricio- USA
Woodsport Mk1 TD engine lid
Here is our TD replica engine lid for the Mk1 Mr2, it allows much bigger engine fitment such as the 2gr-fe
or can be used to get more cooling/ventilation in the Mr2 engine bay, or purely for the aggressive styling.
All lids come in primer and are ready to fit.
The price of the lid is £225 with no exchange lid, i will refund you £25 on receipt of your old lid.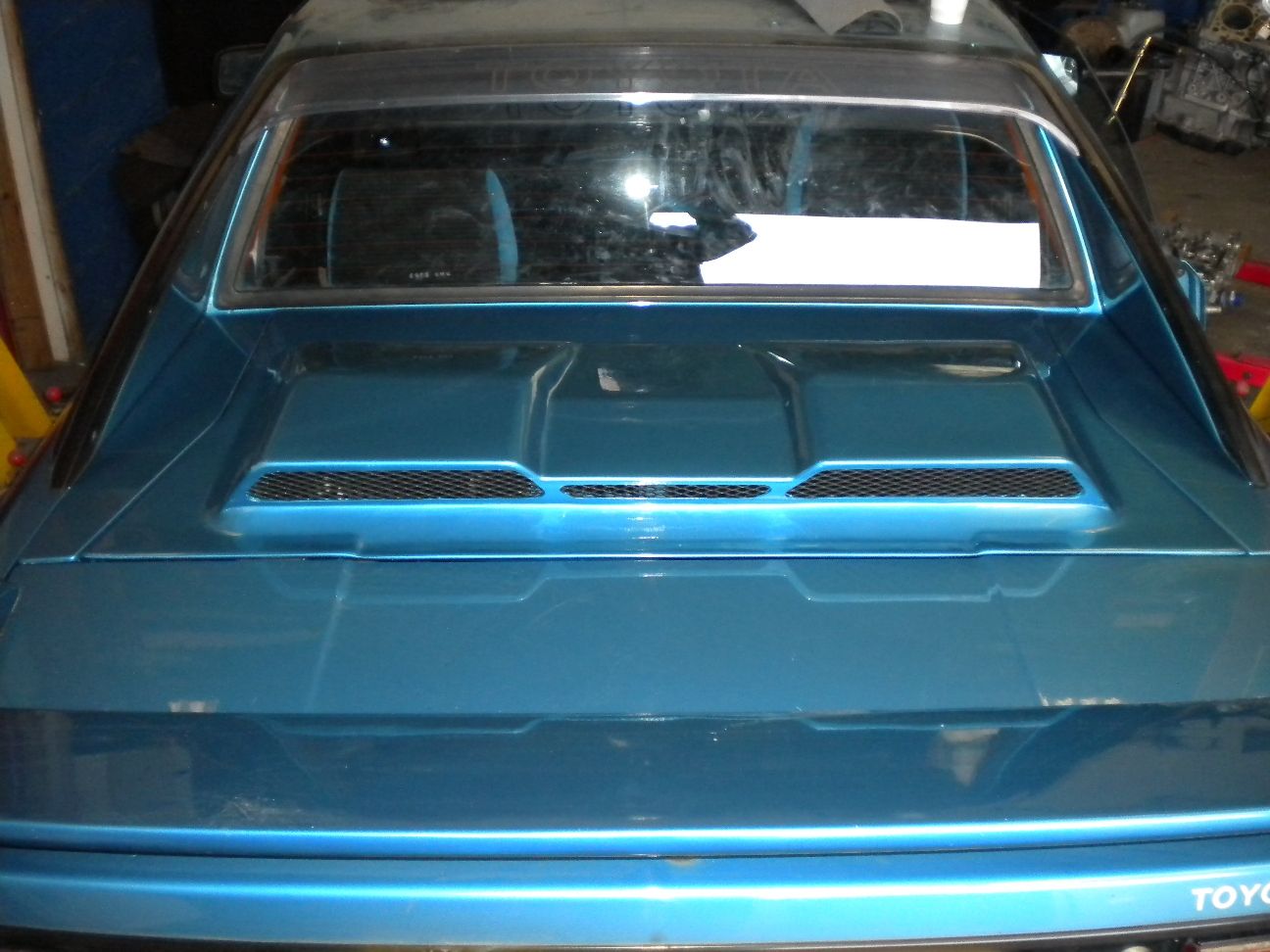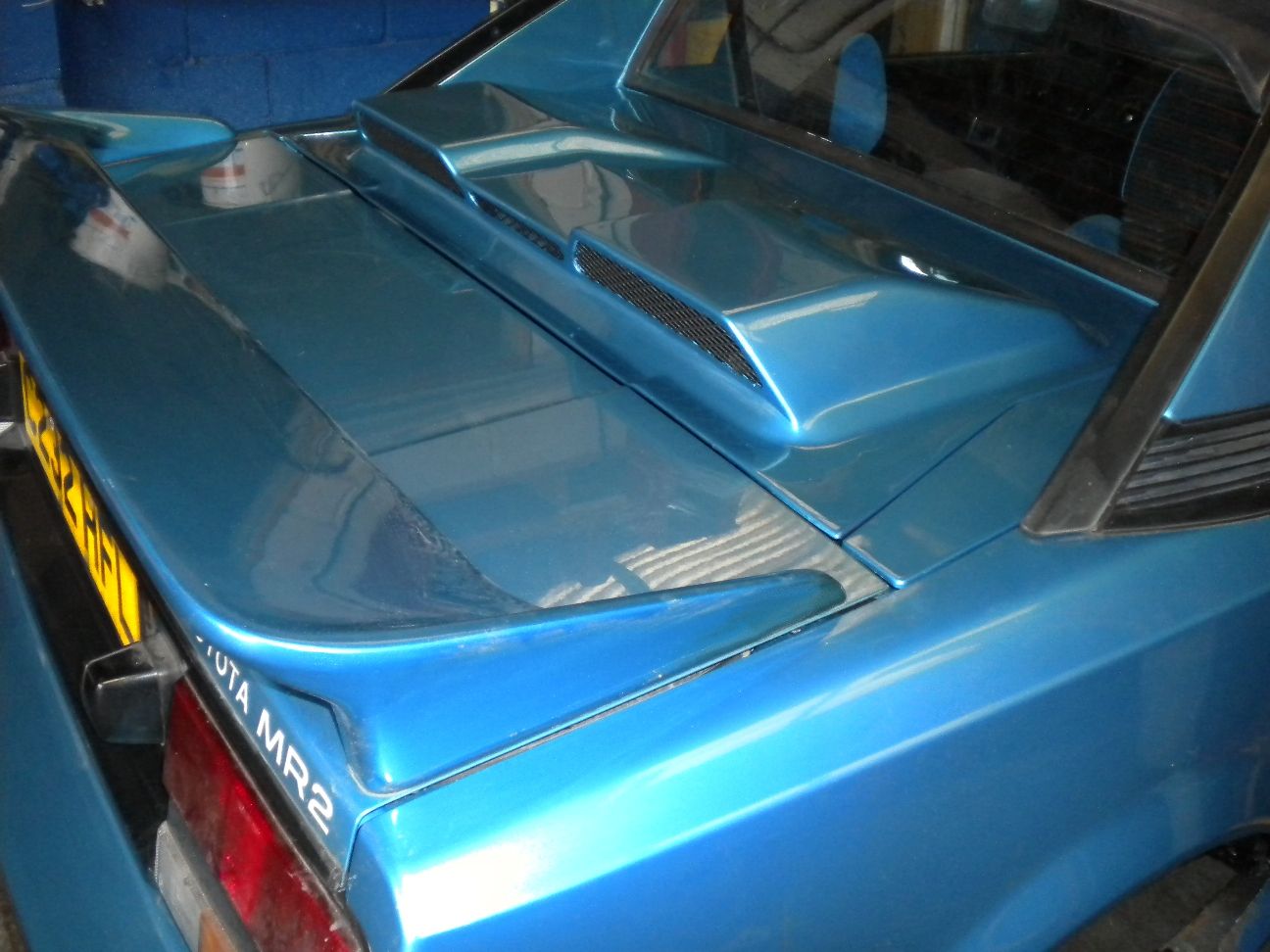 The lids underwebbings can either be left as they are on a stock Mk1 or cut away leaving the lid fully open for extra fan fitment etc, please ask for your preference on ordering...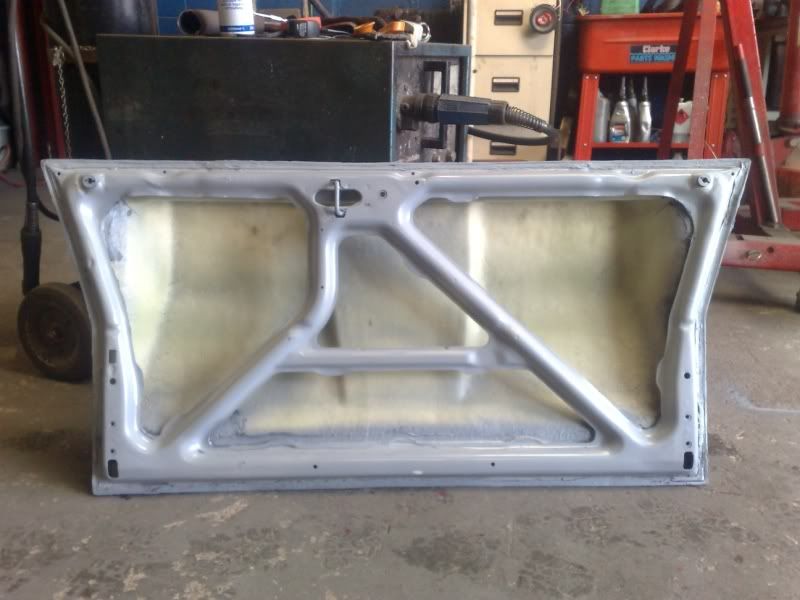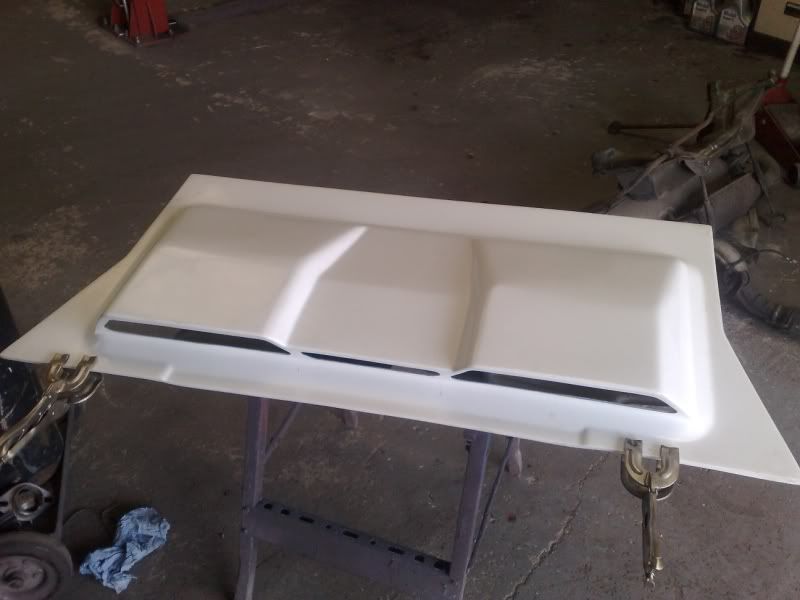 Woodsport universal wide arch kit
The wide arch kits that we fit to a variety of Mr2's will also fit ANY other vehicle, it is simply a matter of trimming each arch to the required width.These arches will work in any width from 1" to 5" or 6" on a totally flat panel.
Price for a set of four arches is £180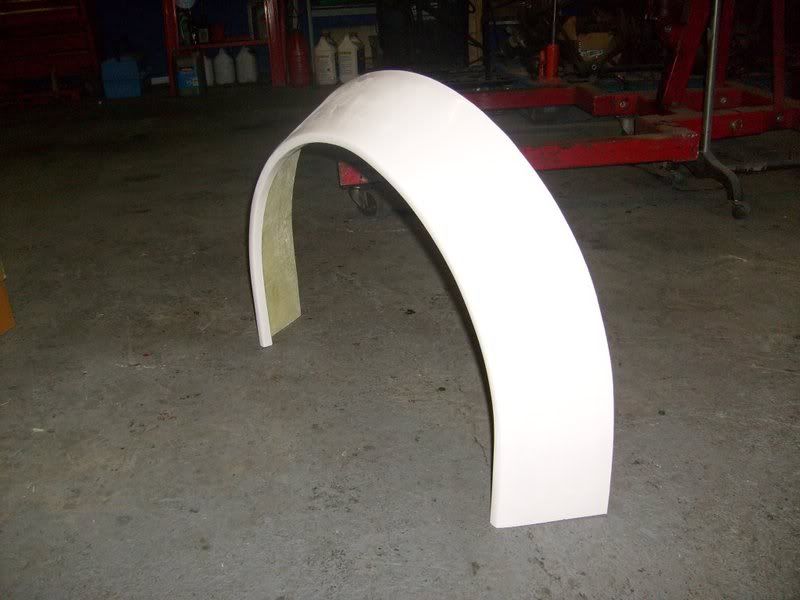 Mk2 with a full set fitted.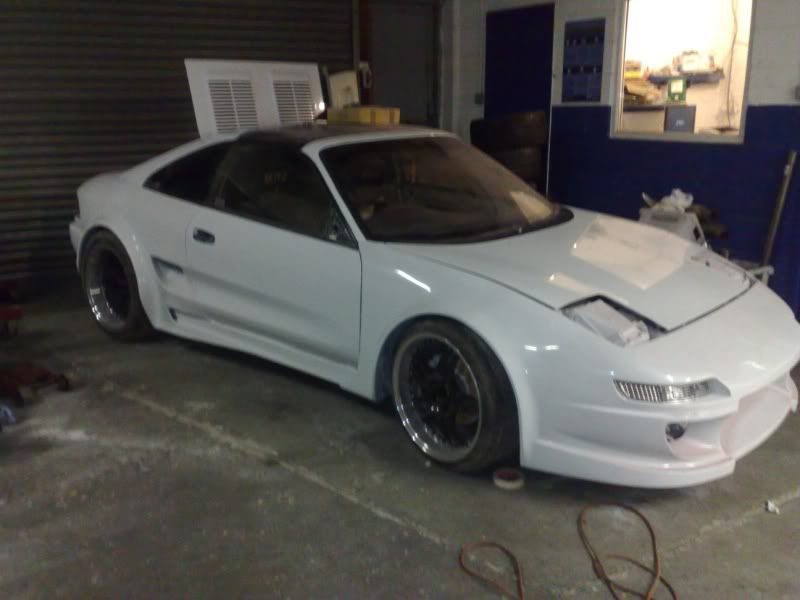 Woodsport Mk1 Airscoop (passenger/left side only)
Here we have a fantastic replica of the original Toms scoop for the Mk1, but with a much better quality of finish, also available painted in any colour but please contact me via email about that before buying. Paul@woodsport.org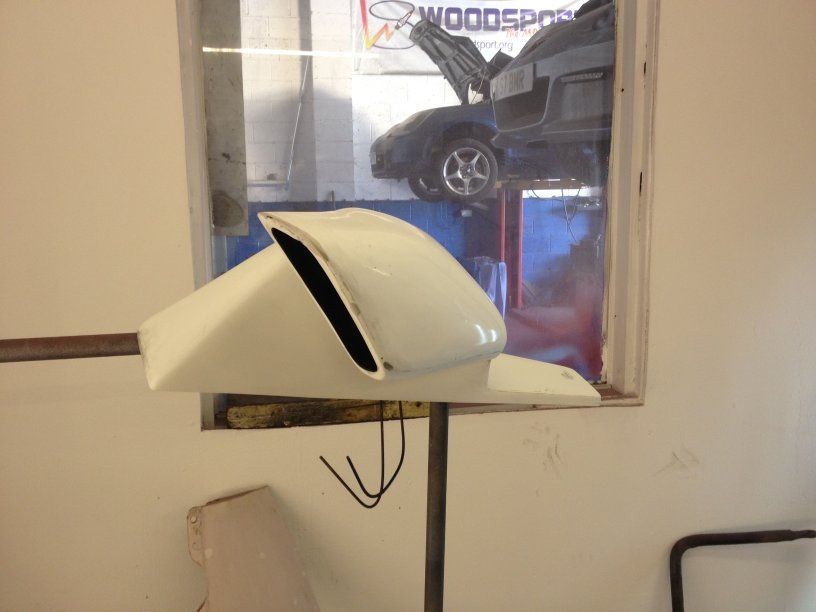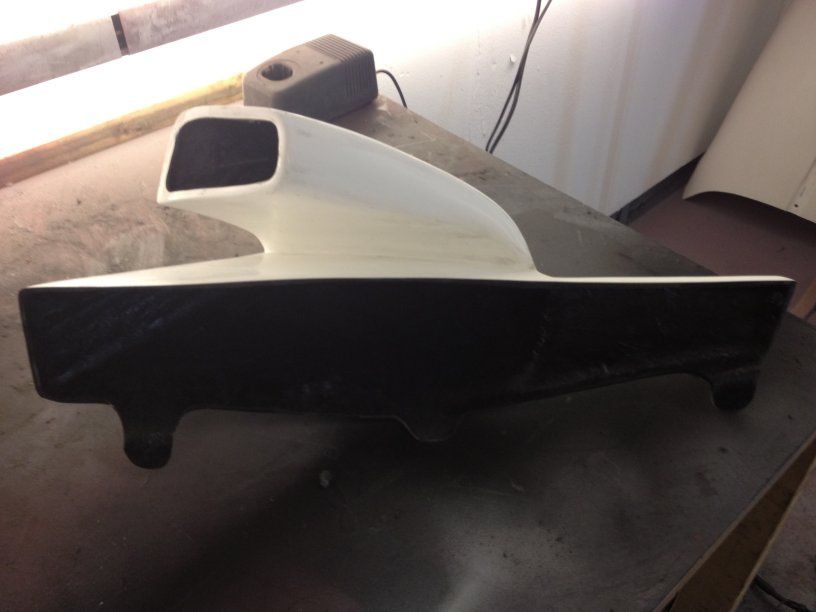 Woodsport BC replica Mk1 front lip
If anyone remembers the famous Buddy club front lip for the Mk1 that used to be available many moons ago? No longer in production i decided to produce this replica that is the same as the original BC lip except it is now a two piece design exactly like the OEM Mk1b lip is.
This means it will fit perfectly and bolt on to the factory bolt holes.
You cannot buy this lip anywhere, they are the holy grail of Mk1 bodykit parts, a more aggressive and beefier styled version of the Mk1b lip this design has proved extremely popular in Japan and the US.
It will also fit a Mk1a with slight modification, more on that below.
For now here is the original lip fitted to a Mk1...
Here is the Woodsport replica version fitted to a Mk1....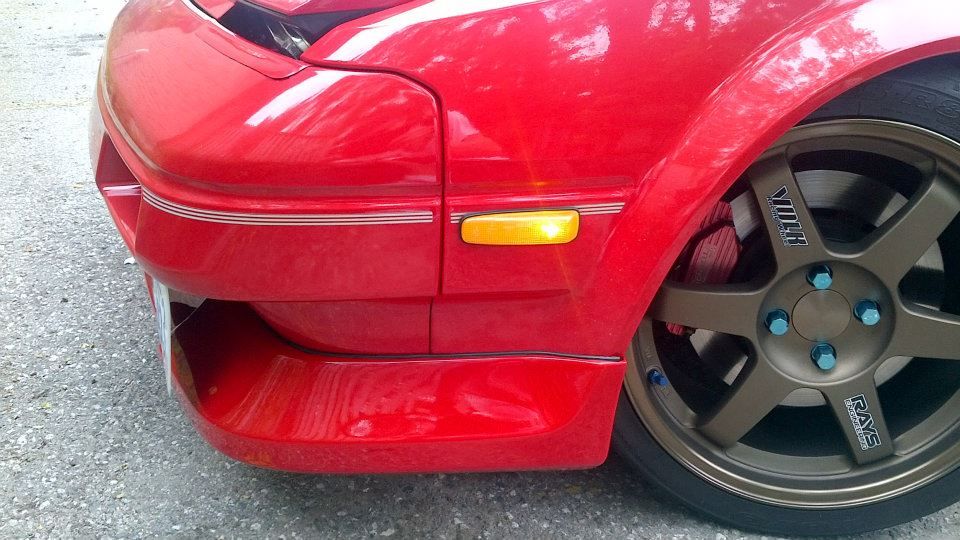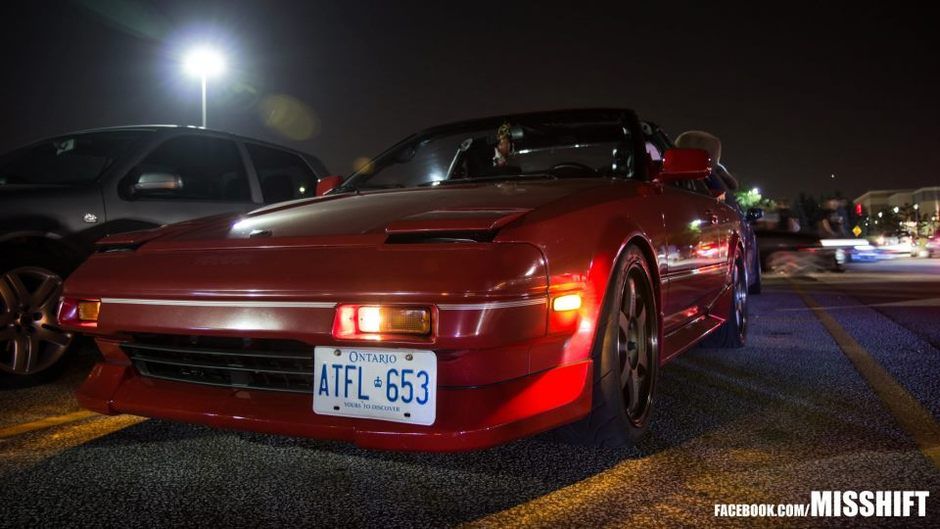 As you can see our version has the two piece OEM join, just like the Mk1b lip...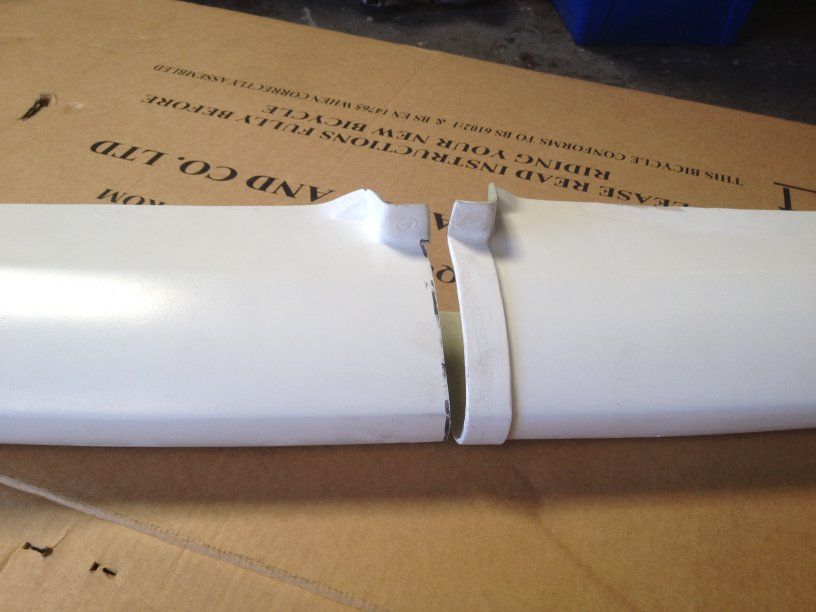 This is a quality product with perfect fitment (assuming your Mk1 front end is straight!)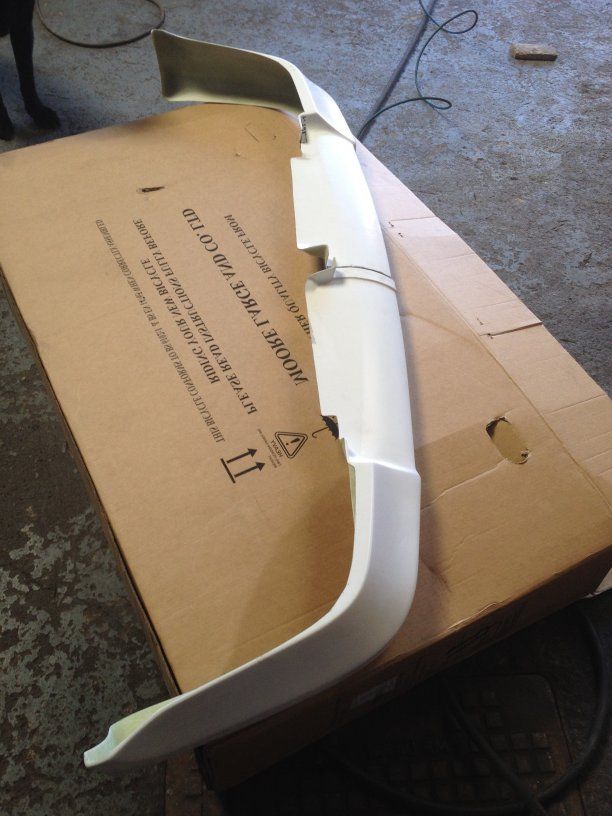 The lip will only require light sanding of the gelcoat surface before painting.
This lip is not cheap to produce so it does have a bit of a price tag, but for those that know what it is they are buying will know they are impossible to get hold of. Quite simply the best looking aftermarket lip you can get.
They are £190 each and £20 postage within the UK, postage to the US is £70
Any questions just ask, thanks Paul.
Woodsport Mk1 MR2 Manual Choke Conversion Kit
For quite a few years now I've had countless MK1s coming to the garage with the same old problems. They all seem to be prone to the same fault sooner or later at some time in their life. We are all aware of the infamous 5th gear popping out on post 120,000 mile cars and drop link failure from 60,000+. However one aspect of MK1 troubles has escaped any real attempt to cure the problem and that is with the waxstat idle valve. I'd say most mk1's I see have a problem with this valve, for those of you who are unaware of its function it keeps the idle high on the engine during starting until the engine has warmed up. This however raises a few problems and far be it for me to criticize the design of our beloved cars I'm afraid Toyota didn't quite get it right when it came to the cold start system. The problem lies in quite a few layers, one of which is the annoyance that even if you have a fully functioning waxstat valve with no problems at all it seems to take forever (especially during the colder months) for the idle to return to normal after starting. Indeed I've noticed on many occasions that it sometimes takes up to 3 miles of driving before it settles to 900rpm. Many of you won't be aware that there is in fact no need for the waxstat valve to stay open this long and in fact a few hundred yards of driving or 60 seconds of idling sees it capable of doing without the choke. This in turn means that for an extra 2 miles or so the engine is drawing in more air than it needs and in addition is being supplied with the extra fuel to compensate…not good for our fuel economy!
The waxstat basically allows extra air to be drawn past the throttle to simulate throttle being applied when the engine is cold, the map sensor informs the ECU that this extra air requires fuel and that's our choke. The second waxstat problem is that frequently they stick open, that is, even though the engine has reached running temperature there's still an extra amount of air leaking past the throttle and the ECU allows more fuel for that. However the ECU is now being told by the throttle position sensor that the throttle is shut, so on the one hand its being told I have the throttle open (the air leak) please give me fuel, and on the other hand the TPS says throttle shut reduce fuel and the end result is a surging idle as the ECU battles in conflict between the sensors. I'm sure at one time or another we have all witnessed this surging idle when the cooling system has become air locked or the waxstat has stuck open.
The system I came up with is merely an "add on" which can be removed from the engine at any time with no side effects. The standard waxstat is simply disabled by blocking off its auxiliary air supply with a plastic tyre valve cap, indeed many of you will be aware of this mod as a cheap fix for a waxstat that has given up permanently. The manual system consists of a 12v switching air solenoid that plumbs directly to the throttle body and feeds from filtered air on the air filter piping, there's no holes to drill and no modifications need to be made to the standard set up. A simple wiring consisting of one wire to the battery + and another wire running forward to the dashboard onto a switch is all that's required to make this work. It took me many months of searching for the right solenoid valve to come up with one with the correct flow rate for the job.
A new Waxstat valve from Toyota is over £180 and will still mean your cold idle will be way too high and for too long. My manual choke kit cures the problem for good and vastly improves the cold driving. The kit is supplied with full fitting instructions which can be done by anyone with very basic skills and hardly any tools.
Cure the bouncing or high idle for good!
Woodsport Styleauto replica bumpers
Here we have a replica version of the Styleauto Mk1 bodykit bumpers, these are finished in Gelcoat and will require brackets making to fit your car, we do not supply a fitting kit with these, you will only receive the bumper skins as pictured. Also the front foglights are not included.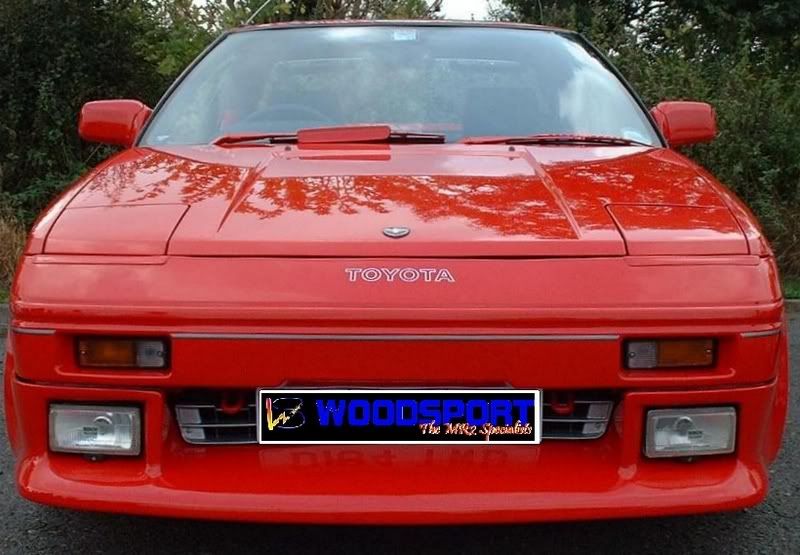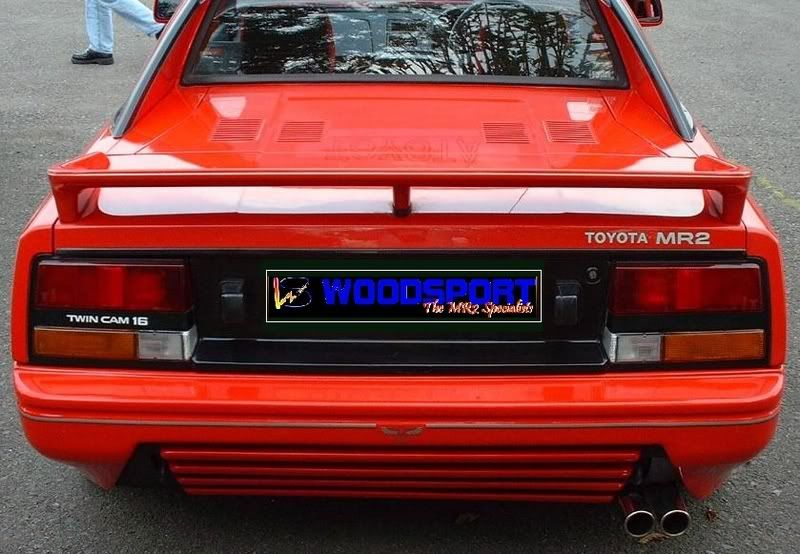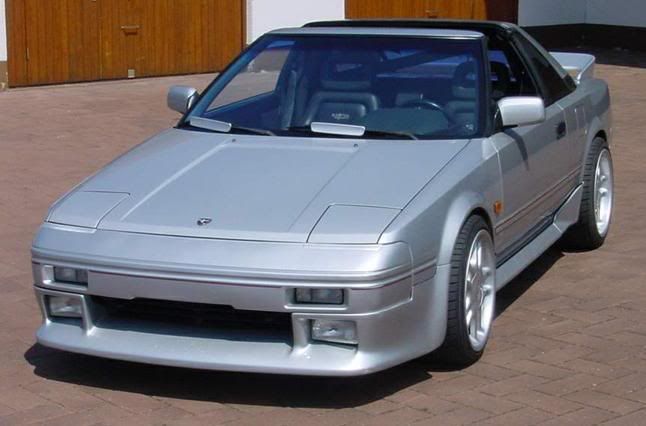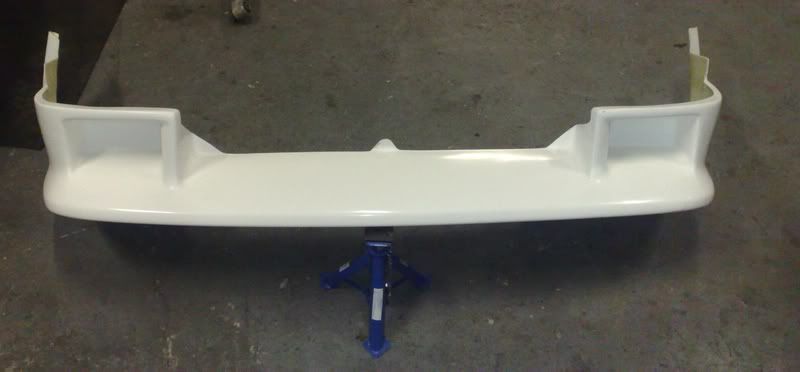 This front bumper is primarily designed to fit the Mk1a model, but will fit the Mk1b with minor modification.
As you can see the quality is excellent...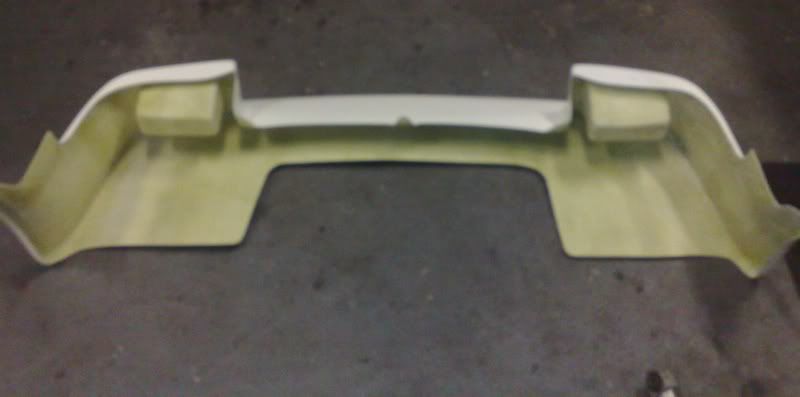 The rear bumpers will fit both Mk1a and b without modification.
Price is £195 each plus postage costs, or buyer can collect. There is a 10 day lead time on these as they are made to order, so you will receive them approx 2 weeks after placing your order.
PLEASE EMAIL ABOUT SHIPPING OPTIONS DEPENDING WHERE YOU ARE PRIOR TO ORDERING
Woodsport Mk1 Mr2 Bolt on wide wheel arches.
Our own wide arch product developed over years of listening to what Mk1 owners wanted from a wide arch bolt on product, our fibreglass Mk1 wide arches feature a unique design that fits flush over existing bodywork and sideskirts to give a very distinctive look. The arches can be riveted, screwed or bolted on with nice fasteners or alternatively bonded on and blended into the bodywork.
Some sanding of the gelcoat will be required prior to painting.
The price is £175 per set of four.
Shown is our BC rep front splitter fitted with the WS wide arch flares.
PLEASE EMAIL ABOUT SHIPPING OPTIONS DEPENDING ON WHERE YOU ARE PRIOR TO ORDERING