The Woodsport Workshop is fitted out with two 2-post lifts - nicknamed Samson and Goliath.
| | |
| --- | --- |
| | This image has been resized. Click this bar to view the full image. The original image is sized 800x600 and weights 86KB. |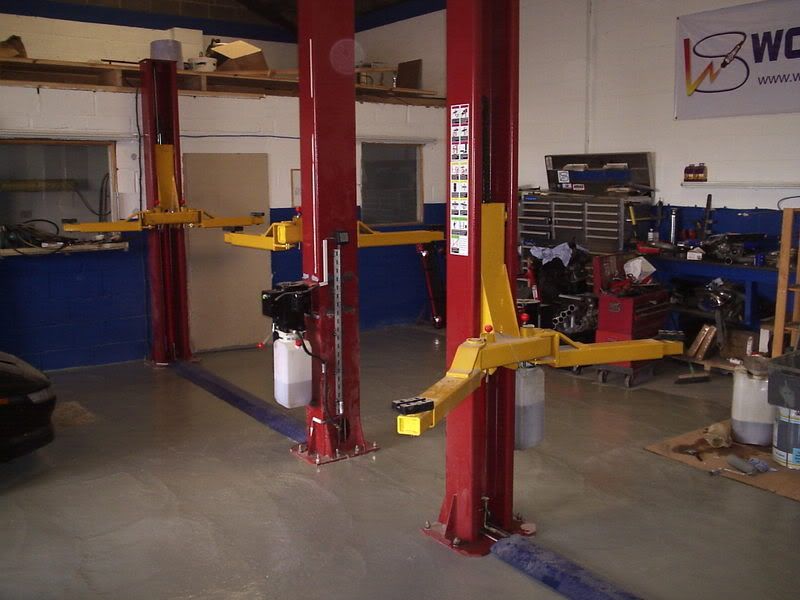 The reason for the names is that Paul grew up in Belfast, - and this is also where the Harland and Wolff Ship Building Cranes are located (of Titanic building fame). They dominate the Belfast skyline and are named Samson and Goliath. So, we at Woodsport have adopted those names for our own lifts.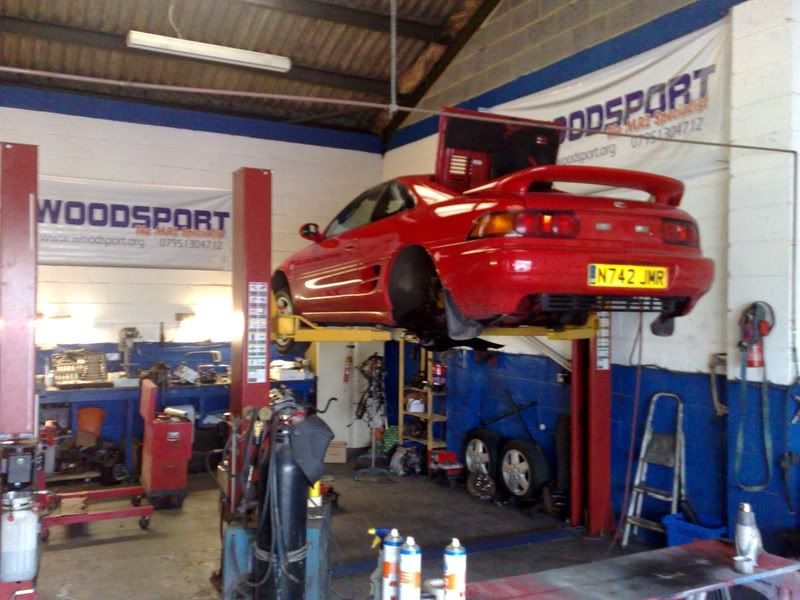 We also have a fully set up bodywork and spray booth area for painting work,a small office,toilet facilities and a coffee machine for free customer use.