Mk1 Mr2 6 speed gearbox with or without LSD
Is your 5 speed gearbox giving trouble? Jumping out of gear or becoming whiney or notchy? Or are you just looking for a nice modern upgrade for your Mk1 Mr2 by giving it a fresh 6 speed gearbox?
We are happy to be able to offer a 6 speed upgrade for the Mk1, the gearbox can be supplied in either LSD form or with the standard open diff. With both options you will need to use Mk2 Mr2 NA driveshafts, but these are fully plug and play with the Mk1.
This gearbox upgrade will fit as a direct replacement for your stock 5 speed gearbox, there will be nothing to modify or change, just fit the new gearbox and you will instantly have 6 speeds.
This gearbox upgrade gives you much better ratios throughout the rev range and a much lower cruising RPM in 6th gear, it also increases the vehicle top end speed by 11%.
There is a fuel saving to be made as a result of the lower cruising RPM.

What you get.

I use a Celica Gen7 6 speed C60 trans, strip it right down, and refit the gears into a Mk1b C52 bellhousing, with a choice of single or double starter motor humps for 16v or 20v engines starter position.

All gear cases are high pressure steam cleaned, new diff side bearings fitted to either your choice of stock C60 open diff or Torsen Helical LSD unit. The diff preload is checked and adjusted methodically and reshimmed to the top end of Toyota spec.
The gears are all inspected, and new Toyota input shaft and output shaft bearings are installed.

The input shaft oil seal and both diff output oil seals are renewed.

The whole trans is sealed and painted in whatever colour you like, if no colour preference is asked for the 6 speed will be shipped in Matt Silver as pictured below.


So you end up with a bearing and seal overhauled 6 speed trans that will bolt straight onto your 4a-ge engine without any modification whatsoever, your speedo cable will plug straight in, reverse light will plug in, all mountings will be OEM and the shifter assembly and slave cylinder will all just bolt up without any modification, truely plug and play. It will be a simple transmission swap no different than fitting another 5 speed.
It is also possible to use this 6 speed transmission on the 4a-gze engine, although you will need to install the NA parts to make that fit, these include the NA flywheel/clutch/gear cable bracket/clutch slave/transmission mounts, basically everything that is used with the NA C52, but this does make using the 6 speed possible on the GZE engine.

If you are in the US i recommend getting the Sw20 NA axles from Mr2Heaven here  New Sw20 axles

The 6 speed trans will then be carefully packed and shipped to your door within 2 weeks of ordering. (in most cases under 10 days from ordering)

The gear ratios will be as follows...

1st gear 3.166
2nd gear 1.904
3rd gear 1.310
4th gear 1.031
5th gear 0.864
6th gear 0.725

Final drive 4.312
Below is the approx speed in each gear with the new 6 speed, please allow a 5% variation due to different wheel and tire sizes.
Pictured above, all of my cases get shot blasted on the outside to remove all oxidisation and old oil/grease to make the cases as good as new. Then the internals are thoroughly high pressure cleaned, treated to several stages of DGX, rinsed and then go into a solvent bath for an hour. Then compressed air dried and given a final wash with brake cleaner.

This process ensures the inside of the cases is spotlessly clean which means even after oil changes the oil comes out golden. Just a little insight into the prep work that goes into this job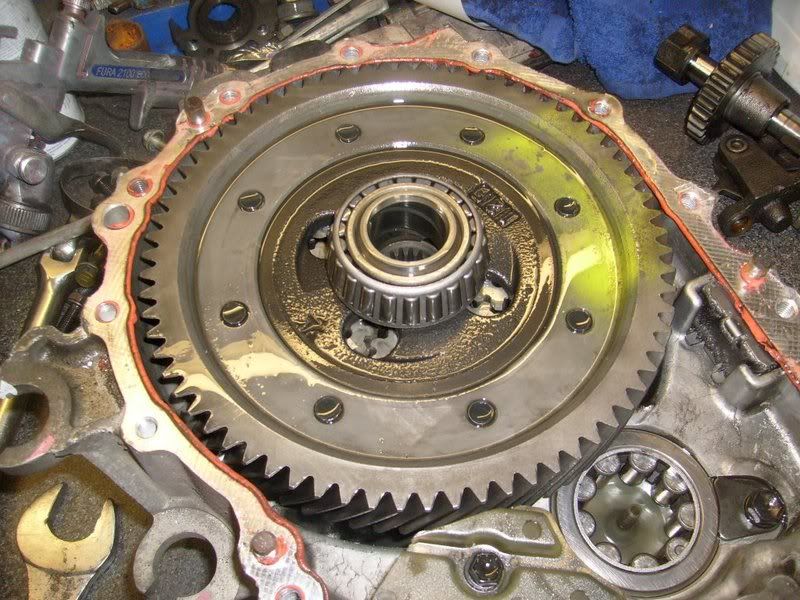 The optional Torsen Helical LSD unit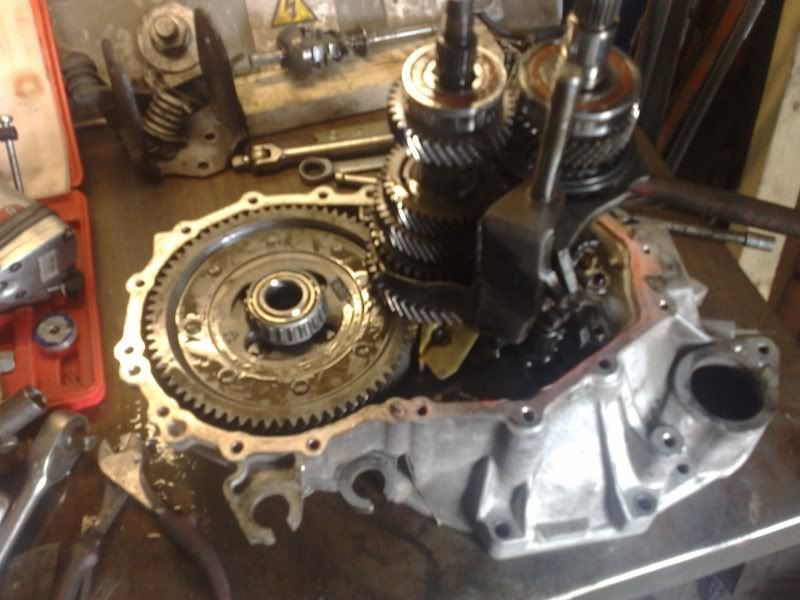 A 6 speed during rebuild above
This Woodsport 6 speed conversion has been shipped and used all over the world and bolted to some very high HP 4a-ge engines in NA and boosted form, some in excess of 260bhp without a single issue.
If you have any questions about our 6 speed conversion please ask. This email address is being protected from spambots. You need JavaScript enabled to view it.
Checking out at £1450 does not include the LSD upgrade, you will get the normal open diff if you checkout without emailing me, please email me to discuss all options and additional extras. By all means checkout as normal, but email me afterwards to express interest in the LSD option etc.
The LSD option is an additional £400 for the LSD unit itself, and we insist on using new Toyota side bearings with every LSD installation to ensure the highest possible quality, these two bearings are £180 for the pair from Toyota. Please email me for LSD availability, thank you.