Here is our TD replica engine lid for the Mk1 Mr2, it allows much bigger engine fitment such as the 2gr-fe or can be used to get more cooling/ventilation in the Mr2 engine bay, or purely for the aggressive styling.
All lids come in Gelcoat finish and just require light sanding and painting before fitting.
The price of the lid is £325 with no exchange lid, i will refund you £25 on receipt of your old lid.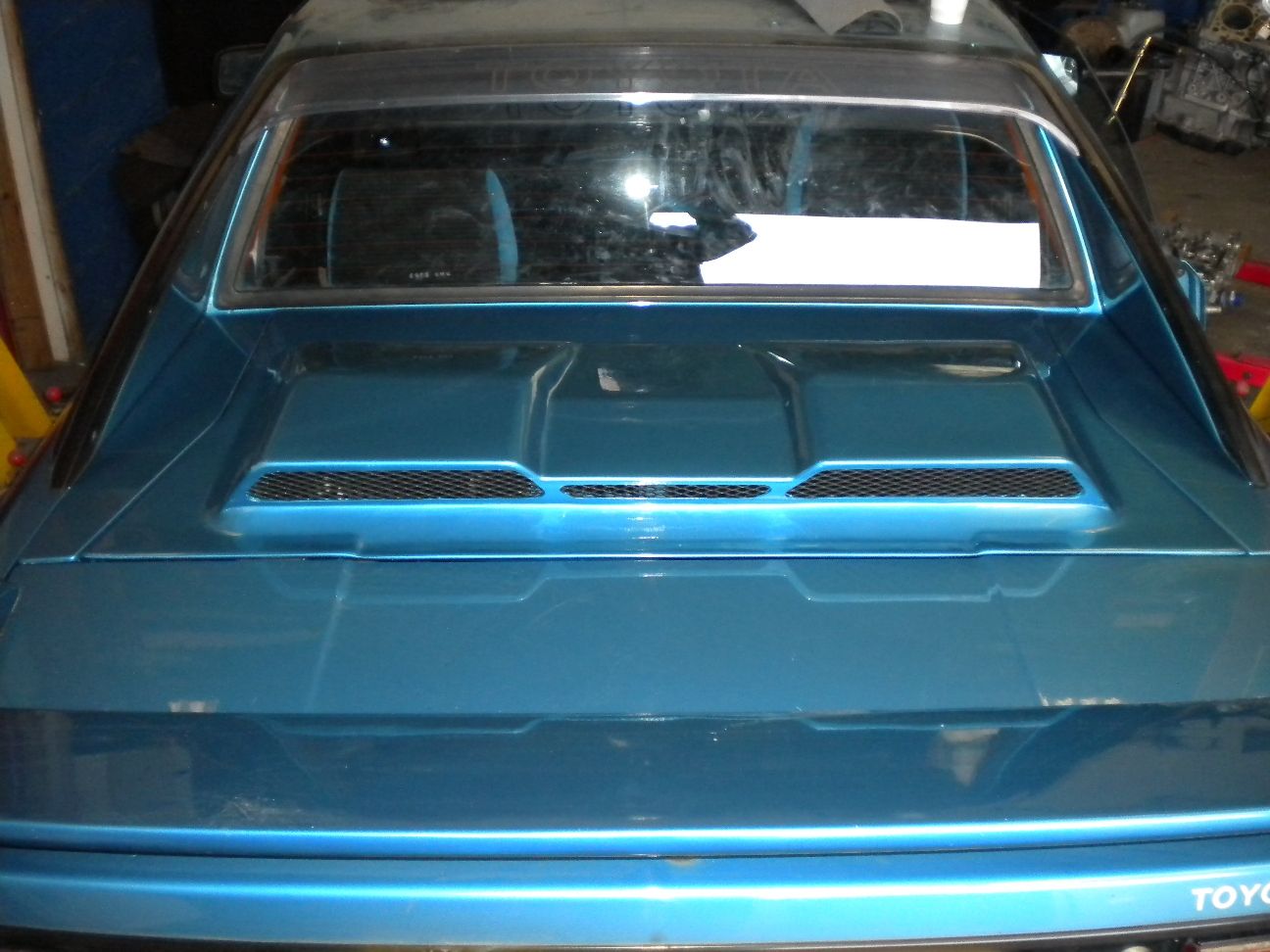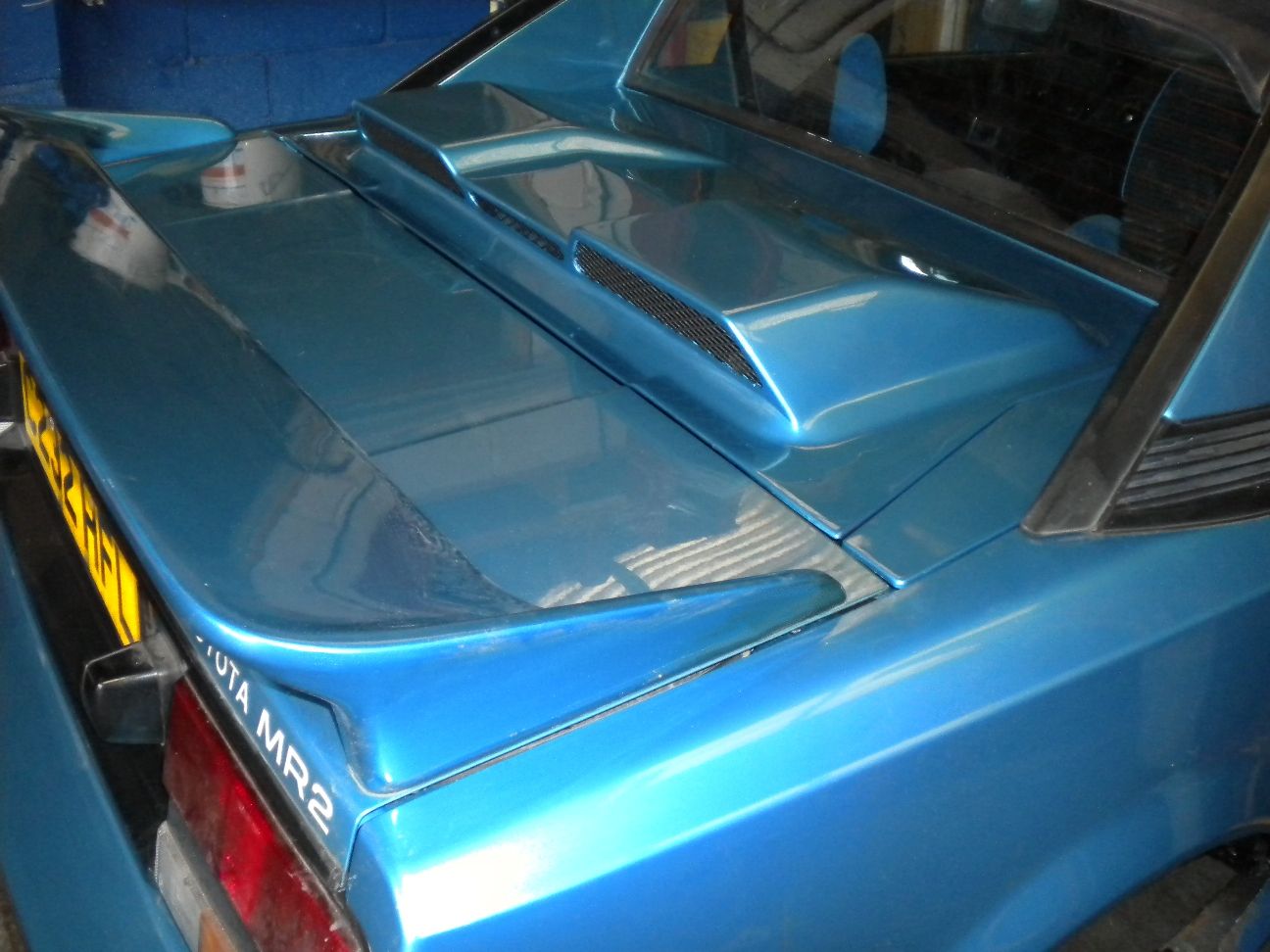 The lids underwebbings can either be left as they are on a stock Mk1 or cut away leaving the lid fully open for extra fan fitment etc, please ask for your preference on ordering...