Toyota Starlet Engine conversion
Details

Hits: 27108
This is a new conversion for us but no different to the many other first time engine swaps we have done. The 2zz-ge engine is found in the Corolla T-sport or Celica 190, both feature VVti and 190bhp. With this conversion you also get the Corolla/Celica 6 speed gearbox which itself makes a nice upgrade over the standard 5 speed gearbox.
We are still building this one so i will update regularly on progress with finished engine bay pictures but here is how it looks now...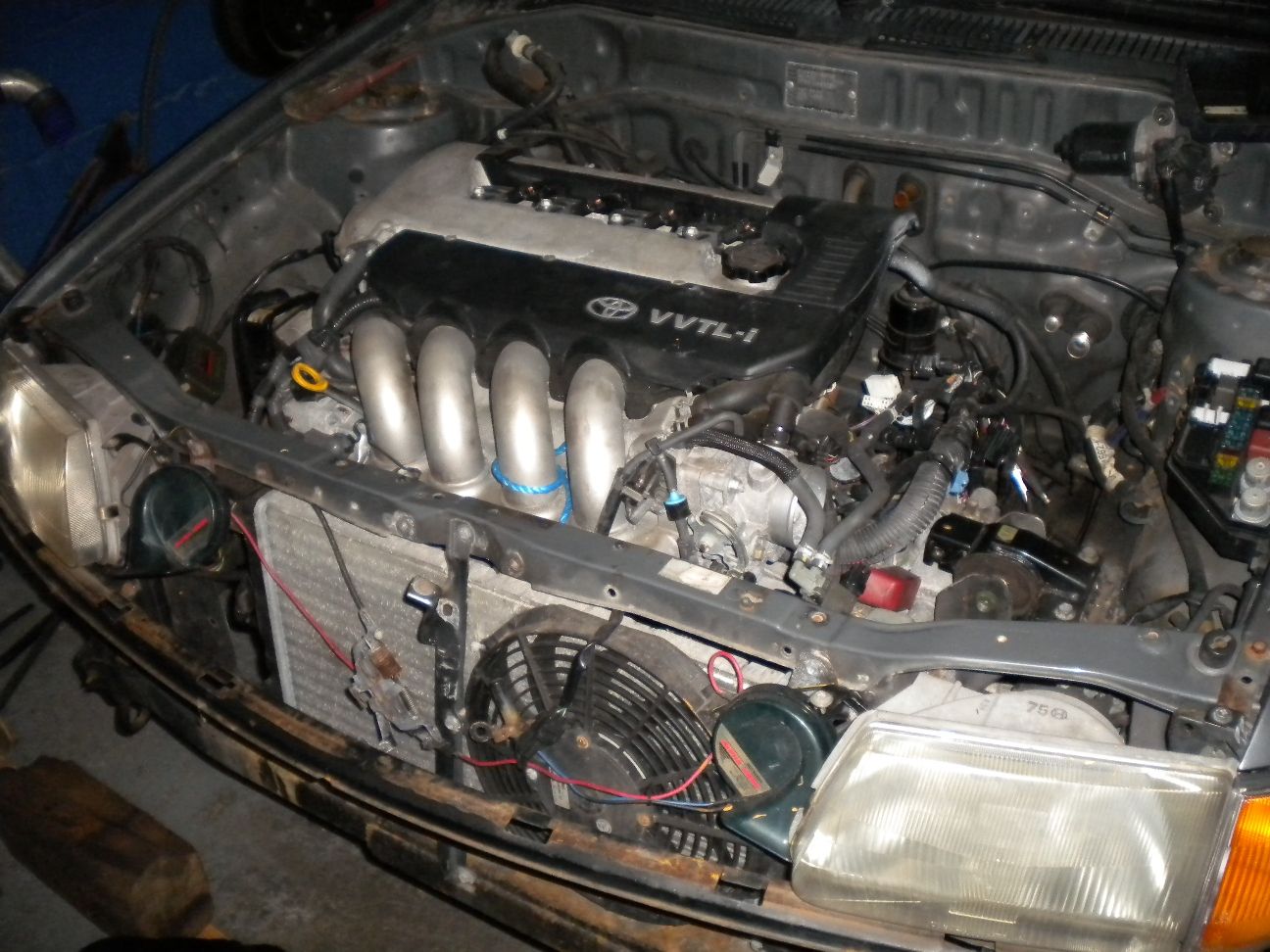 So far fitment has meant moving the engine/gearbox as far to the OS as possible which has meant chassis rail notching and all four engine mounts have needed to be made from scratch....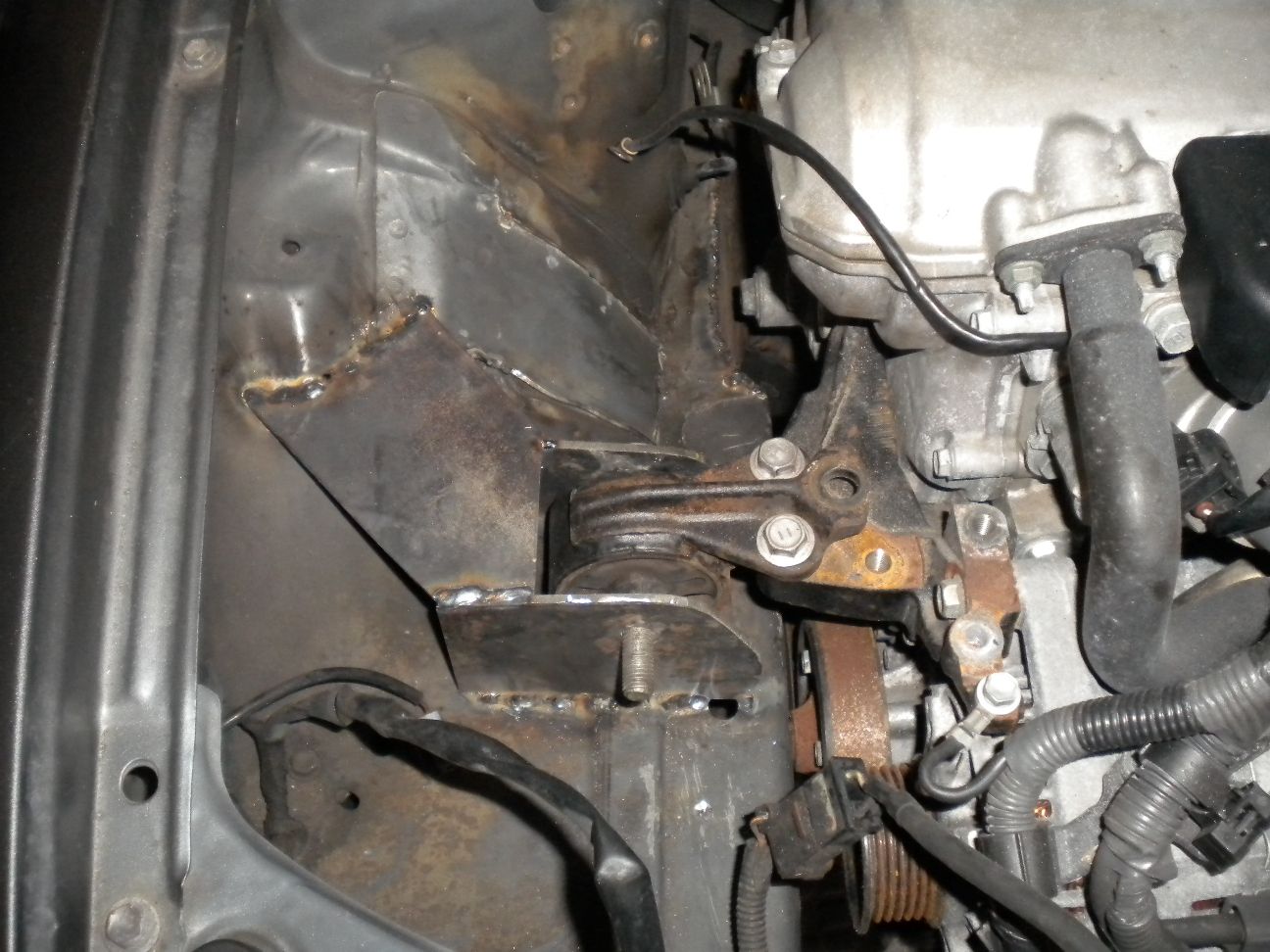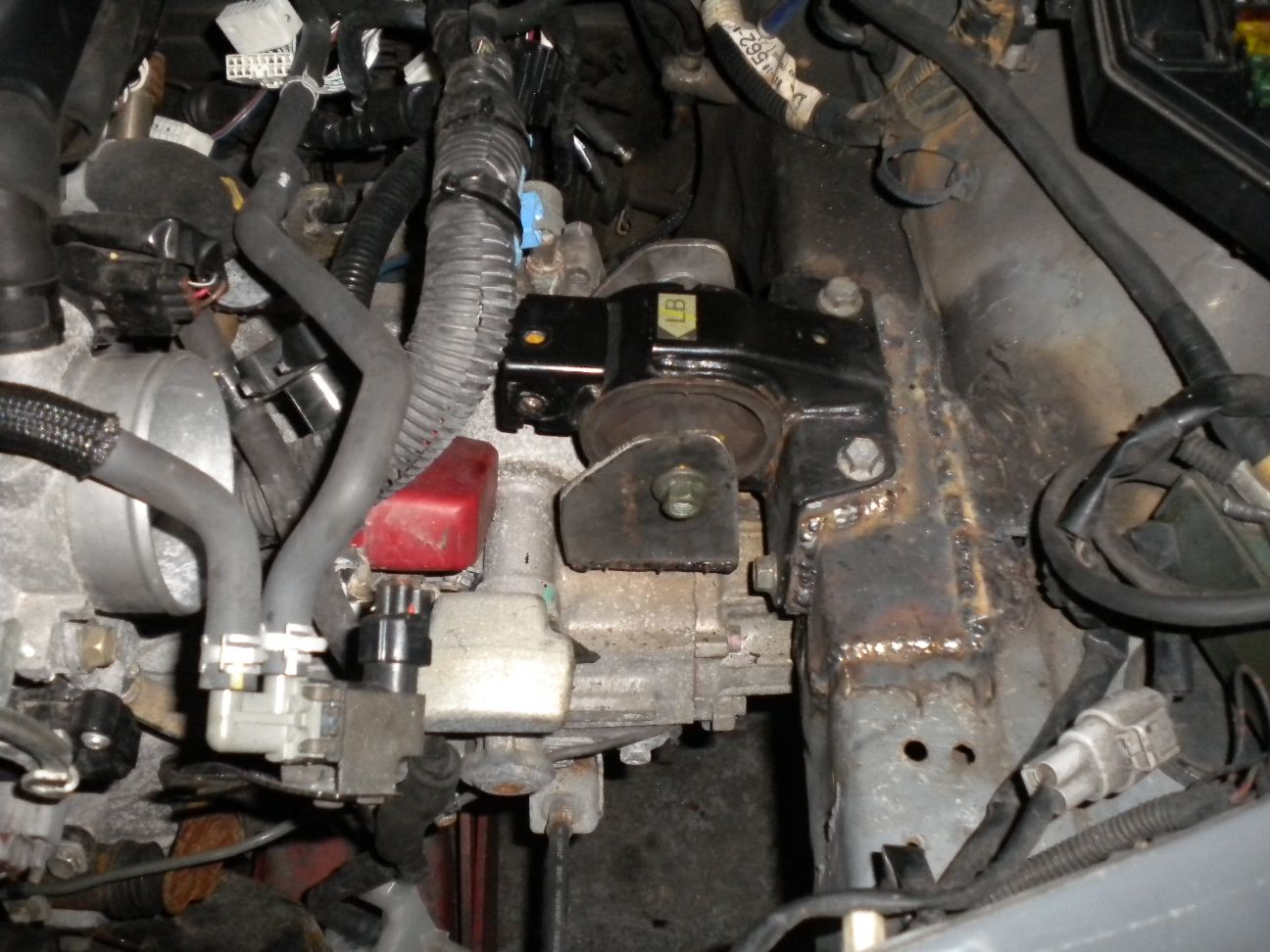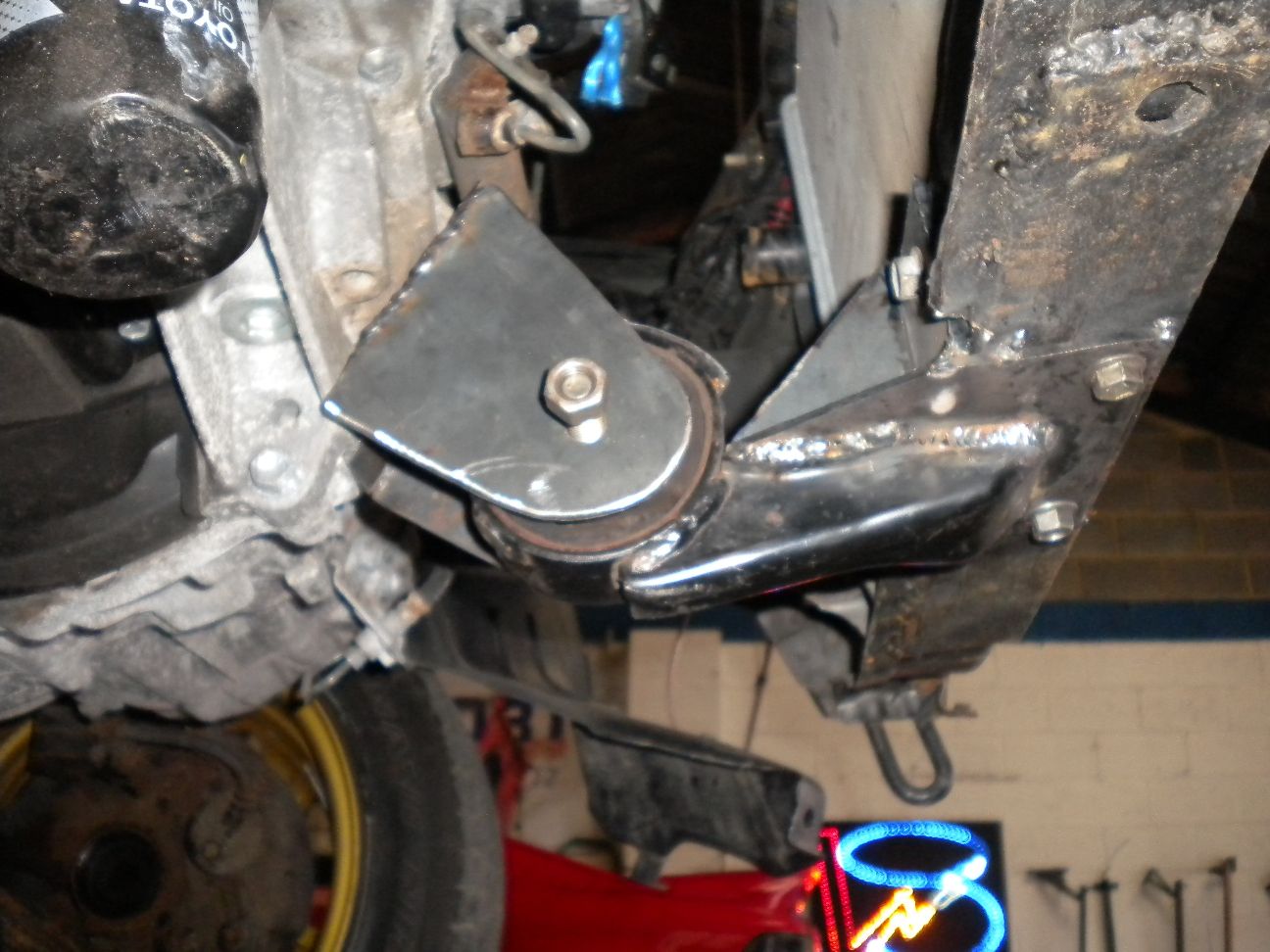 Of course all mounts need final finishing and painting, this is just the fabrication stage. The engine will now be removed, the bay mounts seam sealed and the whole bay resprayed. Then detailing work will begin on the engine/gearbox to our usual show standard finish.
We have had to use custom Mk2 Mr2 driveshafts for this setup as well. 
Update: 
The engine has now been fully detailed and the engine bay sprayed satin black, with the engine rehung on its new mounts this is how it looks now...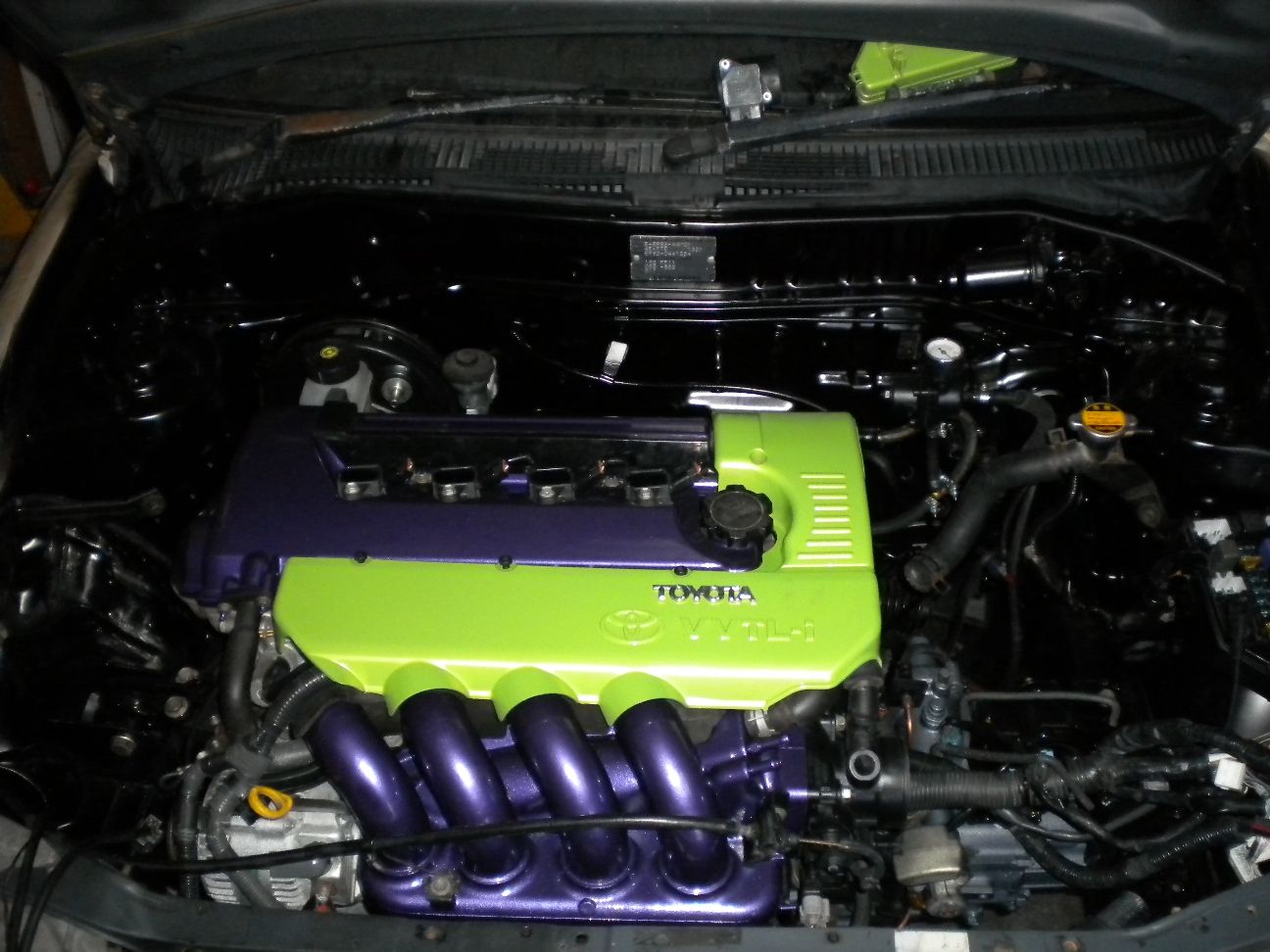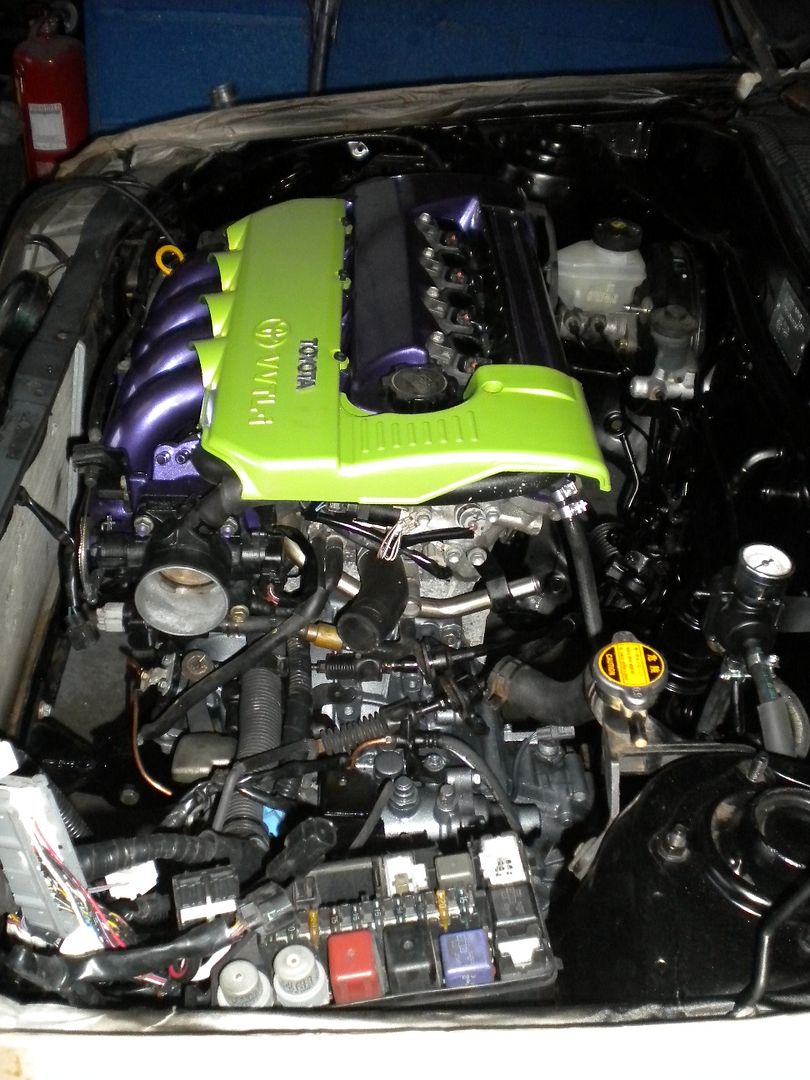 The engine bay as it looks now 5/10/10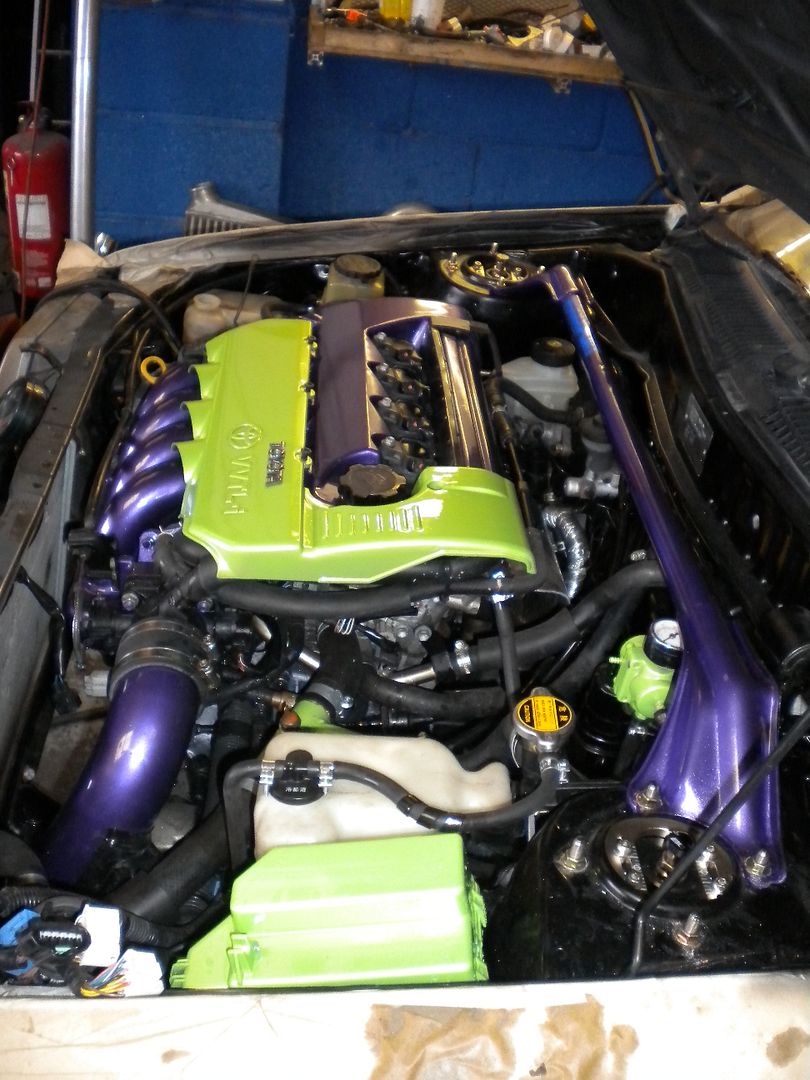 Our attention to detail is second to none...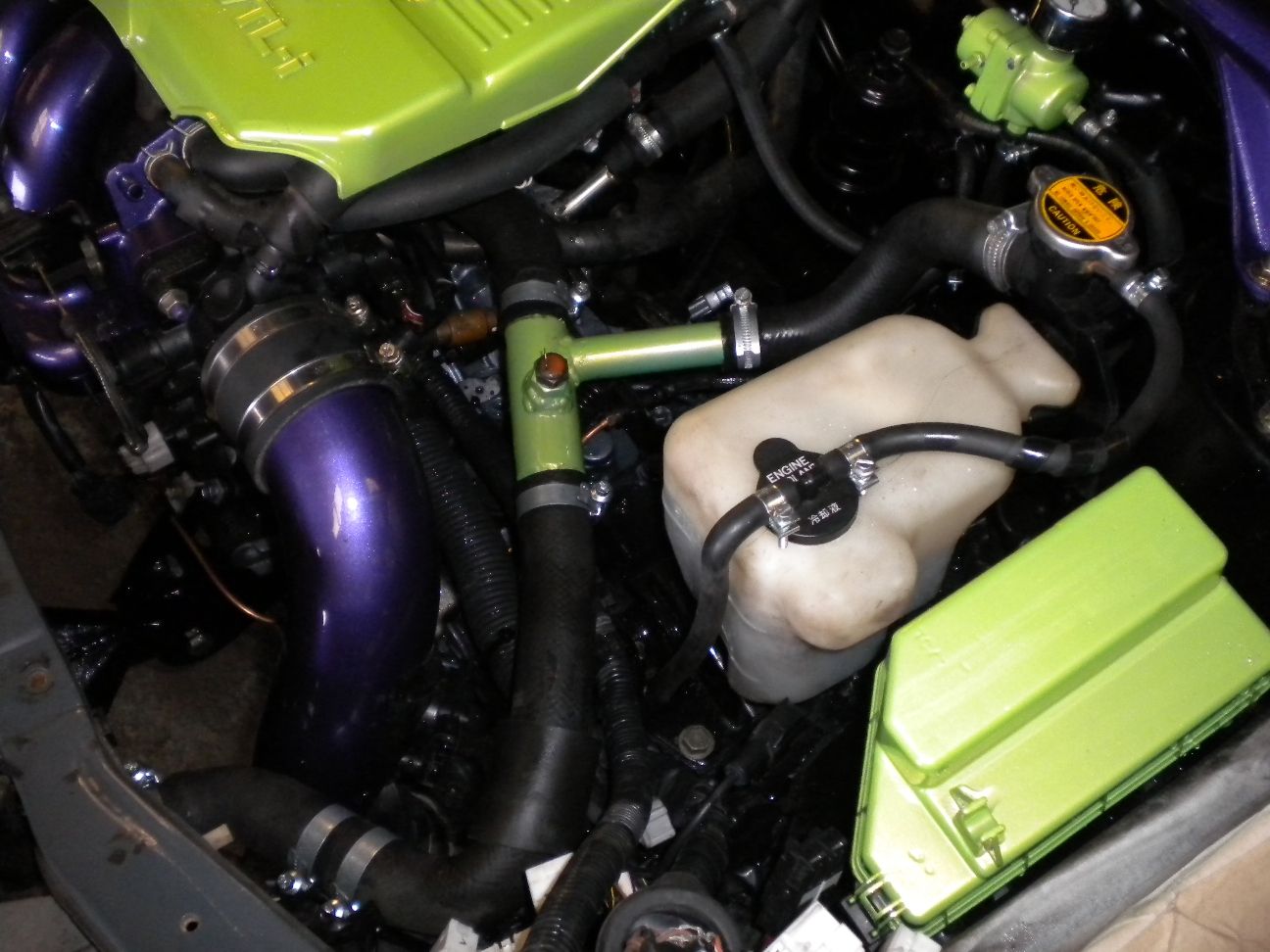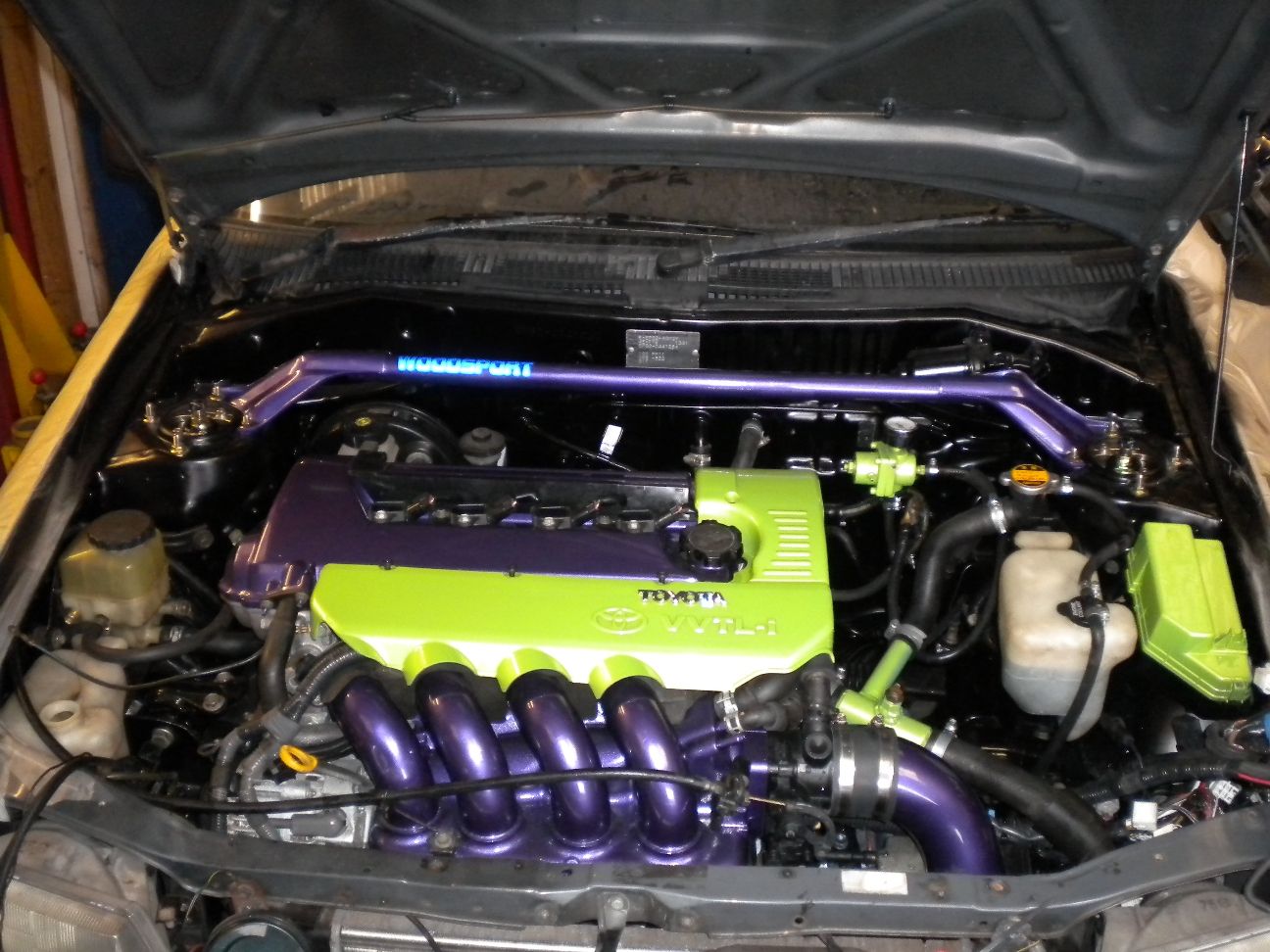 Engine now running...
 http://www.youtube.com/watch?v=atPDP5aRJZM
With the conversion now finished we have started roadtesting it.