LSD Gearbox Conversions/5th gear mod
Details

Hits: 37894
LSD Gearbox conversions and longer 5th gear extension
We can offer an LSD conversion service for any Naturally Aspirated gearbox, this is something that is not normally available to Mr2 or Celica owners, unless they find the latest revision of their model, and even then it was only supplied as an optional extra.
We fit the NA gearbox with a Torsen type LSD for a cost of £400. (Add £150 if the gearbox is still in the car,the LSD fitment price is also subject to availability of the LSD unit itself)
This will work with your existing NA driveshafts so no other costs will be involved.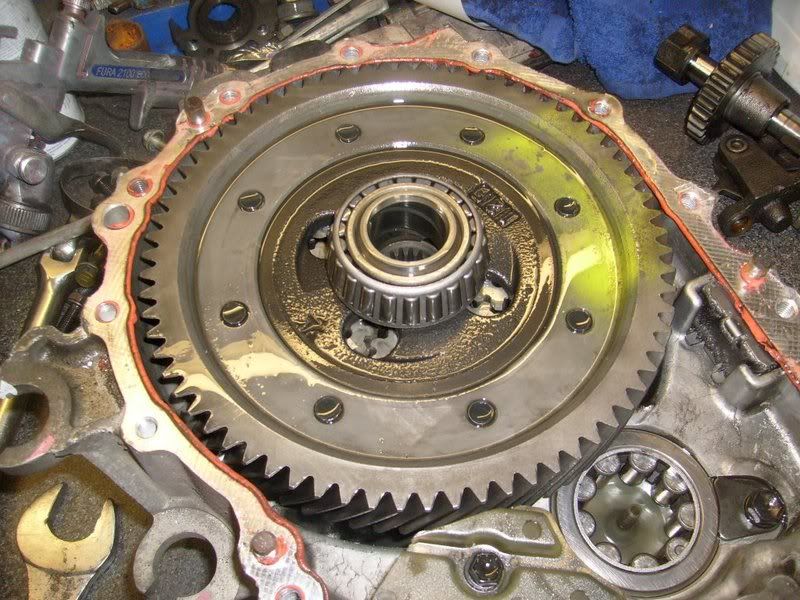 Here is an LSD fitted to an NA box during reassembly....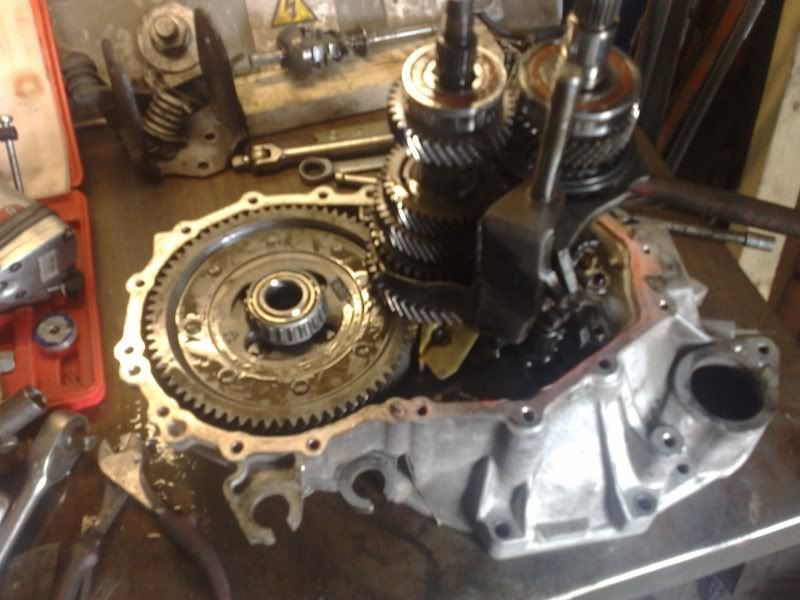 We also do a 5th gear extension conversion to the NA gearbox,this is done using Toyota avensis/corolla 5th gear sets from the diesel range of S series gearboxes.Basically we install these longer 5th gears to make motorway cruising more economical at a lower rpm while not interferring with the final drive on 1st through to 4th.... this will also increase the vehicles top speed.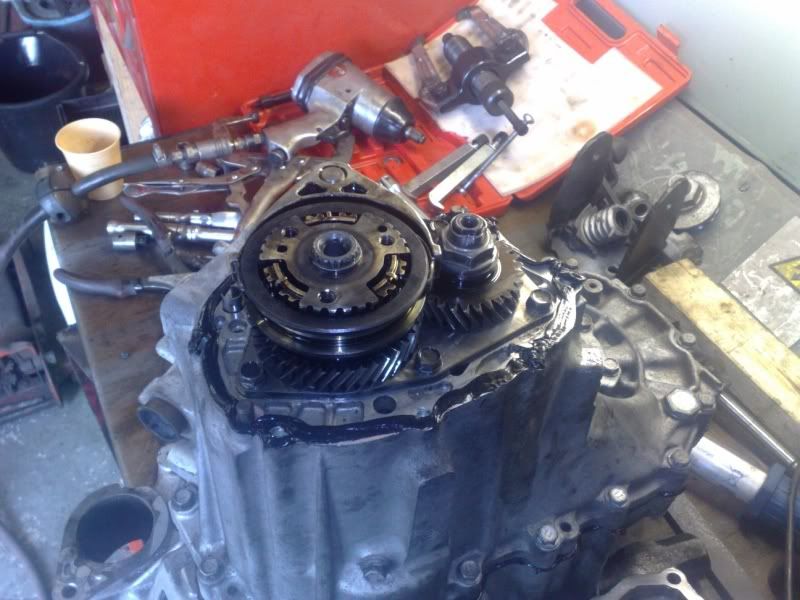 The cost of having an extended 5th gear conversion done to your NA gearbox is £250 with the gearbox already removed or £350 with the gearbox still in the car.This conversion takes the 5th gear ratio down to 0.73:1 compared to the stock 0.82:1
Mk1 Mr2 6 speed gearbox with or without LSD
Is your 5 speed gearbox giving trouble? Jumping out of gear or becoming whiney or notchy? Or are you just looking for a nice modern upgrade for your Mk1 Mr2 by giving it a fresh 6 speed gearbox?
We are happy to be able to offer a 6 speed upgrade for the Mk1, the gearbox can be supplied in either LSD form or with the standard open diff. If you choose the stock diff your Mk1 driveshafts can be used as normal, if you choose the LSD version you will need to use Mk2 Mr2 NA driveshafts, but these are fully plug and play with the Mk1.
This gearbox upgrade will fit as a direct replacement for your stock 5 speed gearbox, there will be nothing to modify or change, just fit the new gearbox and you will instantly have 6 speeds.


What you get.

I use a Celica Gen7 6 speed trans, strip it right down, and refit the gears into a Mk1b bellhousing (gives you two starter motor locations for use with either 16v or 20v swaps)

All gear cases are high pressure steam cleaned, new diff side bearings fitted to either your choice of stock C52 open diff or Mk3 Mr2 LSD unit. The diff preload is checked and adjusted methodically and reshimmed to the top end of Toyota spec.

The gears are all inspected, and new Toyota input shaft and output shaft bearings are installed.

The input shaft oil seal and both diff output oil seals are renewed.

The whole trans is sealed and painted.

So you end up with a bearing and seal overhauled 6 speed trans that will bolt straight onto your 4a-ge engine without any modification whatsoever, your speedo cable will plug straight in, reverse light will plug in, axles will work as normal with the Mk1 stock diff, all mountings will be OEM and the shifter assembly and slave cylinder will all just bolt up without any modification, truely plug and play. It will be a simple transmission swap no different than fitting another 5 speed.

If you request the LSD option then you will need to install Mk2 NA axles, but these are again plug and play into both the trans and hubs without any mods.

The 6 speed trans will then be carefully packed and shipped to your door within 2 weeks of ordering.

The gear ratios will be as follows...

1st gear 3.166
2nd gear 2.050
3rd gear 1.481
4th gear 1.166
5th gear 0.916
6th gear 0.725

Final drive 4.529

Costs


The 6 speed costs £1250 for the non LSD version and £1650 for the LSD version and is available to order in our webshop.