Toyota Corolla AE86/AE92 Engine Conversions
Details

Hits: 31319
Corolla 3s-gte conversion
We are in the process of carrying out our first 3s-gte engined Corolla.This should be a relative formality for us as it is very similar to the Mk1 Mr2 3s-gte swaps we have done in the past (same technology just different engine location!)
This particular Corolla was a 20v GTFX model, here is the engine bay before we started....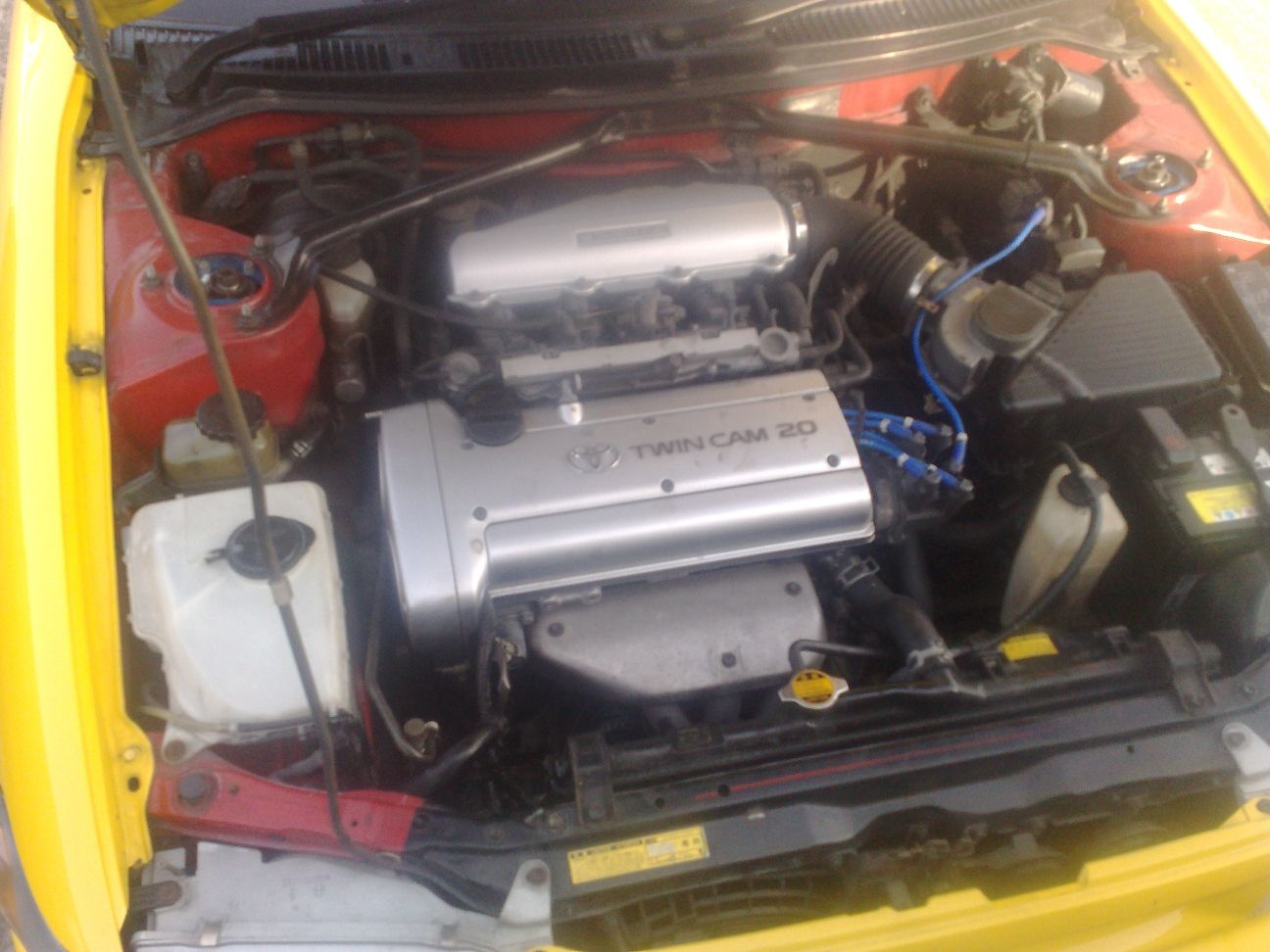 The engine is then removed and all engine mounts removed from the chassis...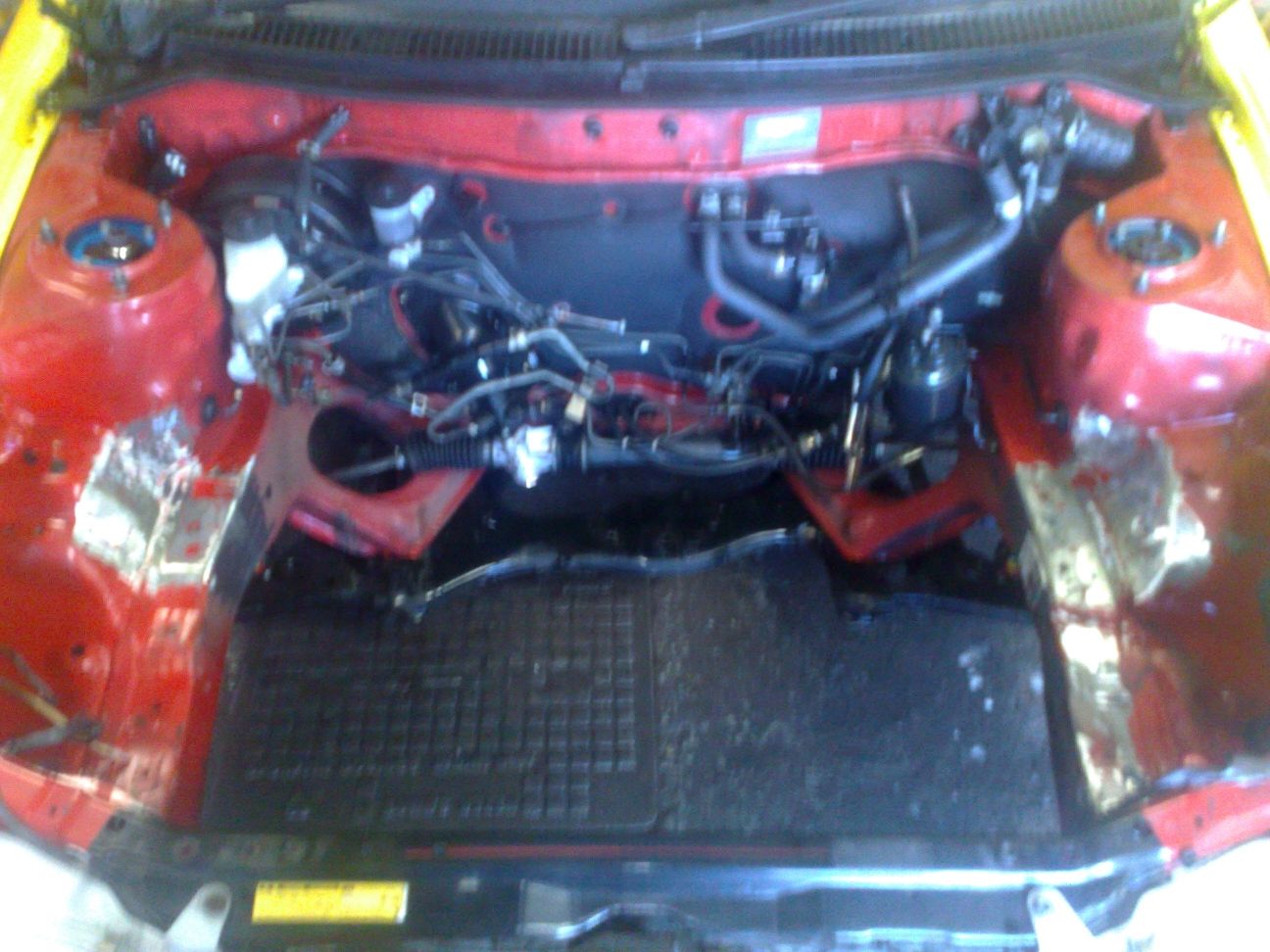 The unprepped/unpainted 3s-gte is dummy fitted purely for test fitting and new engine mount making....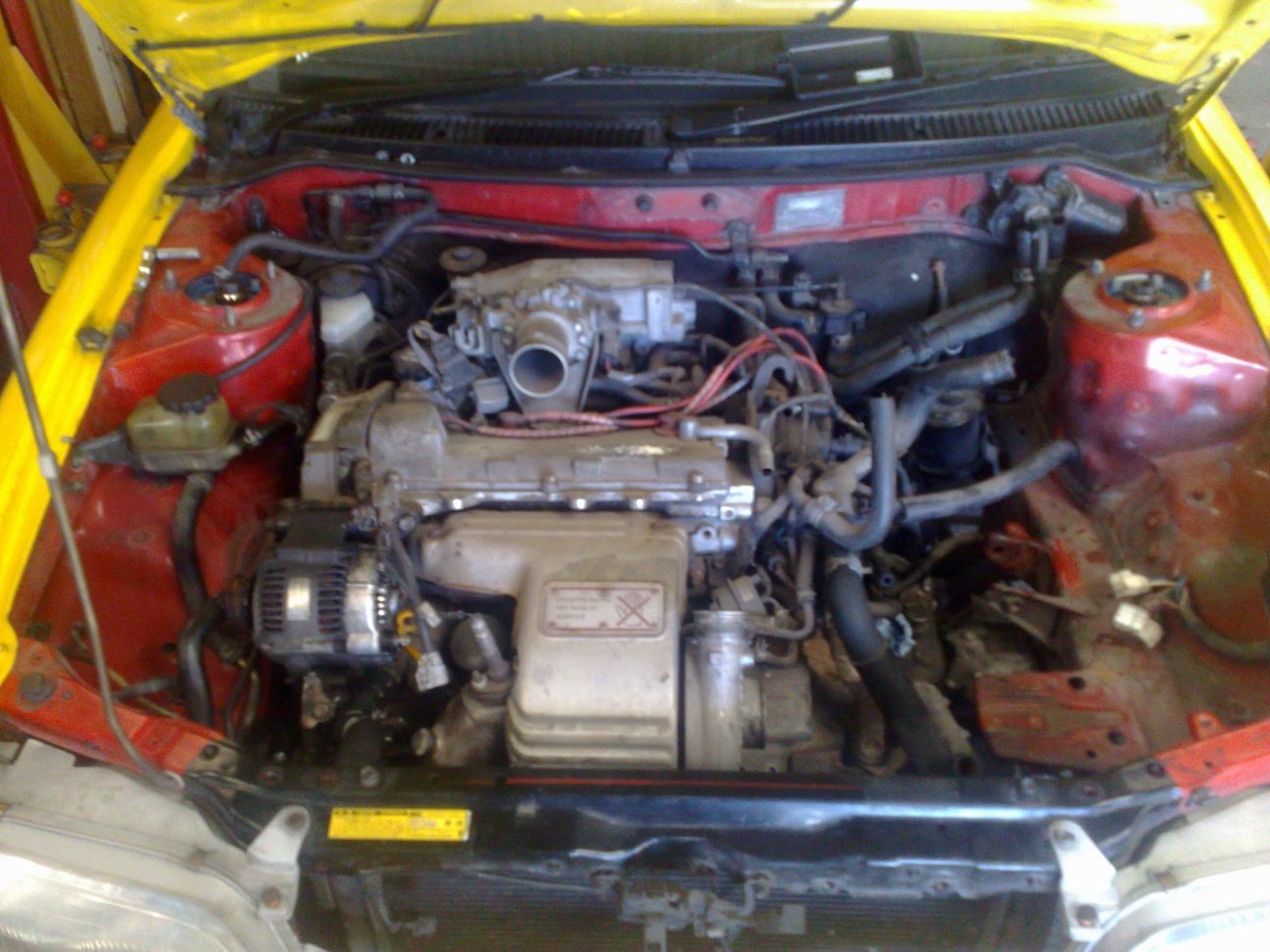 The next steps include converting the gearbox to a FWD application, and of course giving the engine bay and engine the usual Woodsport level of finish to produce a show winning engine bay.
The new engine mounts for the 3s-gte have now been fabricated....
And the engine bay resprayed, the customer chose satin black for this one.
The Mr2 Turbo (E153) gearbox has also been converted for use in a FWD application.A full write up on how this was achieved is here  http://forums.twobrutal.com/showthread.php?p=205557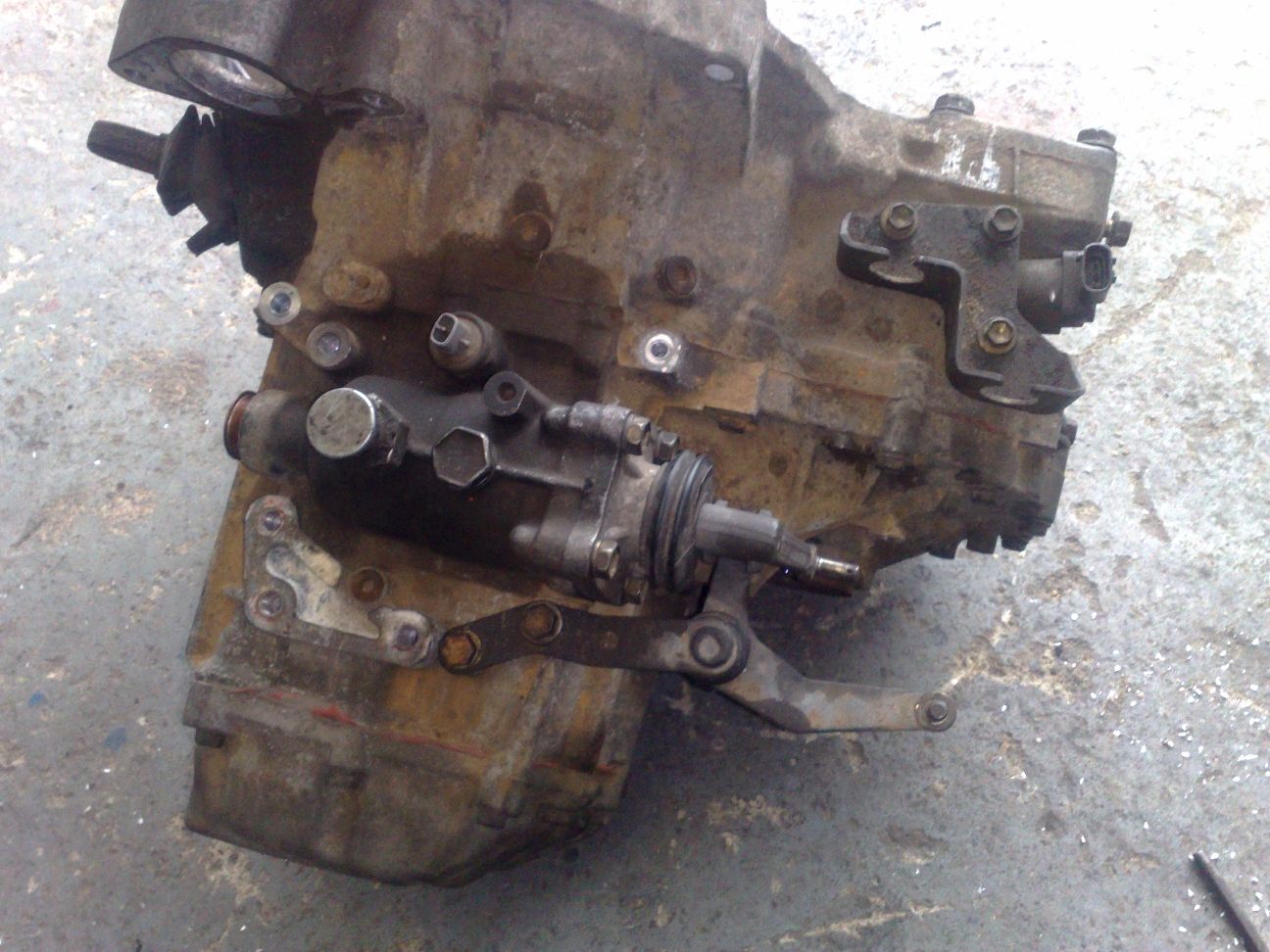 Detailing of various engine components and the gearbox are now taking place.
With the engine overhauled and everything ready to go together the engine was installed, front and rear torque mounts fabricated and all of the intercooler pipework was made bespoke for this car.The quality of the final installation speaks for itself....
Only the wiring stage left and we will have completed our first 3s-gte Corolla conversion.
A video of this conversion running...
[youtube:http://www.youtube.com/watch?v=AbKWpbwEfwk]
Dara's car has since been featured in Banzai magazine...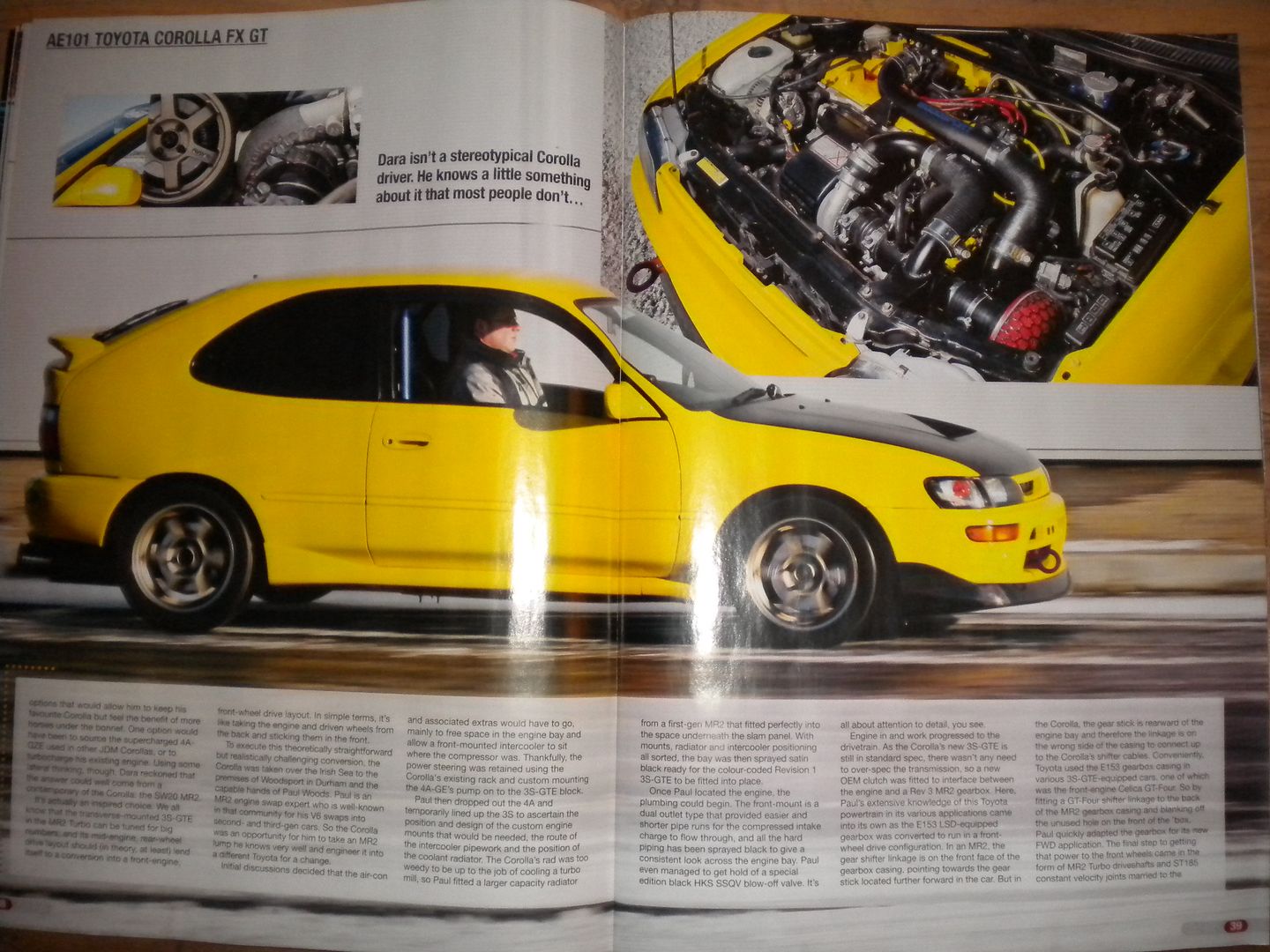 Please email us or ring for further details on this or any other Corolla engine conversion,thankyou.