Mr2 Mk3 2zz-ge supercharged (Lotus Exige engine)
Having converted quite a few roadsters to 2zz power, this one is a very rare conversion being the supercharged version of the 2zz-ge as found in the Corolla T sport compressor and Lotus Exige models.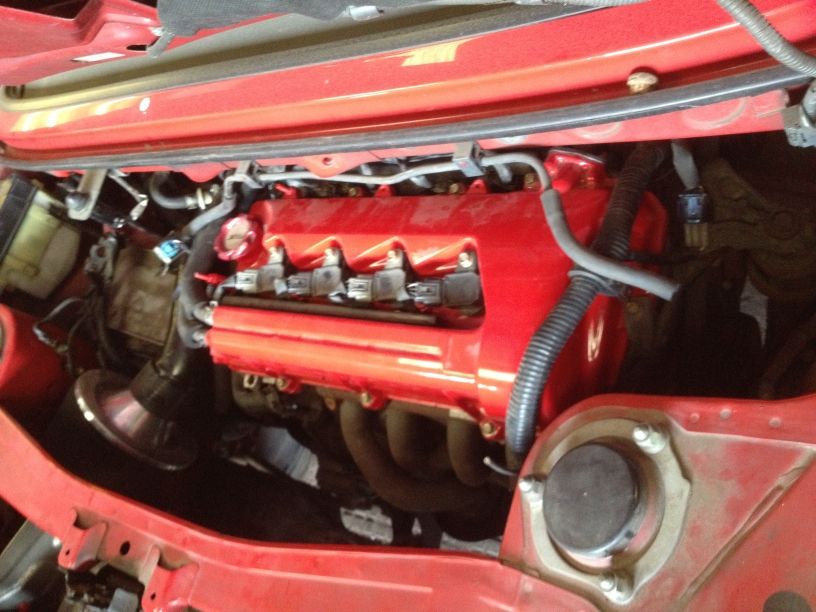 We are in the final stages of converting this one, it should be pretty special.
Ferrari 430 1mz-fe VVti conversion
We aren't strangers to Ferrari replicas at Woodsport, in fact i've converted dozens of them in various forms to V6, this one is a little different in that it uses the VVti Lexus Rx300 engine as it's donor. Still a little to do but it also features a twin exit exhaust either side of the number plate.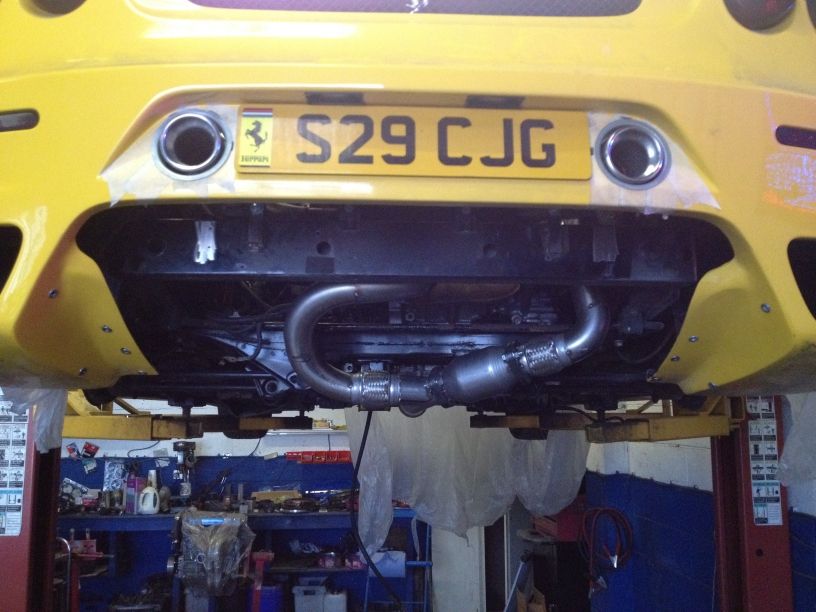 We can cater for all sorts of bespoke custom exhaust work as above.
Corolla T sport 3s-gte conversion
One of my own personal projects this one, i'm shoehorning an Mr2 turbo 3s-gte motor into a Corolla T sport.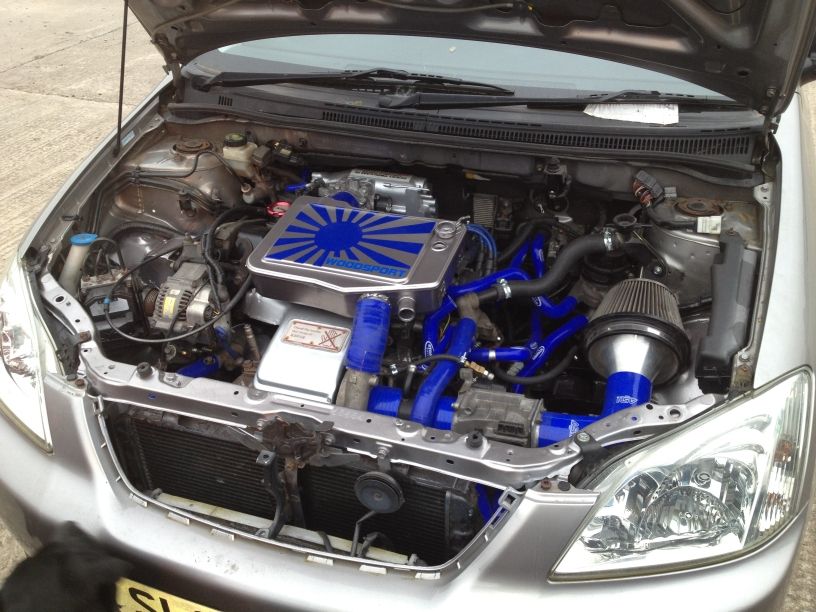 Custom engine detailing work is a specialty here at Woodsport.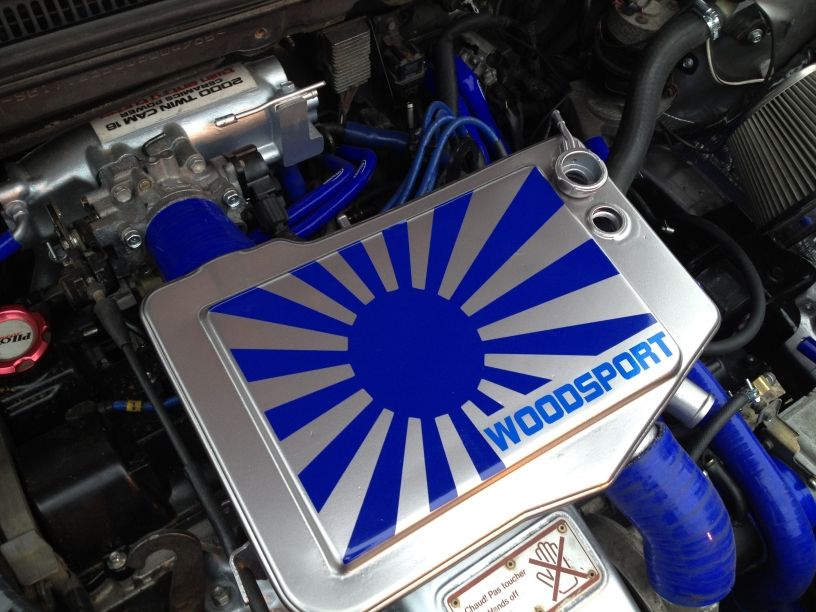 2GR-FE Mk3 Roadster Conversion 
Our latest conversion is the fitting of the awesome 2gr-fe 3.5ltr V6 into the Mr2 roadster chassis, this build will use the Mk2 Mr2 turbo gearbox with LSD (limited slip differential) fitted as standard. We will also be using a Fidanza lightweight flywheel, ACT 6 paddle clutch kit and Berk tubular exhaust manifolds available through Frankenstein Motorworks. In fact the complete 2gr mounting kit is available from Marc at FM but please be aware this kit merely fits the engine, and is intended as a bolt in solution for the Mk2 chassis, it does not allow direct bolting in to the Roadster chassis, we need to make mounting plates on the Roadster chassis for that.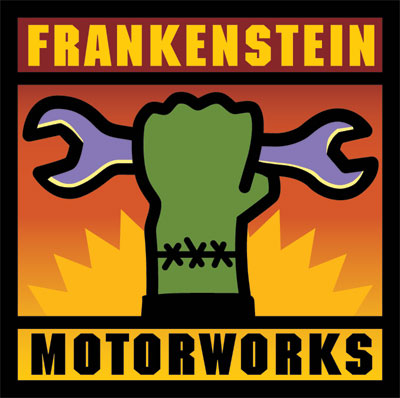 So far we have dummy mounted the engine and an empty gearbox casing for alignment.
We have made special modifications to the chassis to allow the tubular manifolds to be used, this is something that has not been achieved before, normally modified stock headers would be used.
You can see underneath just how tight space is.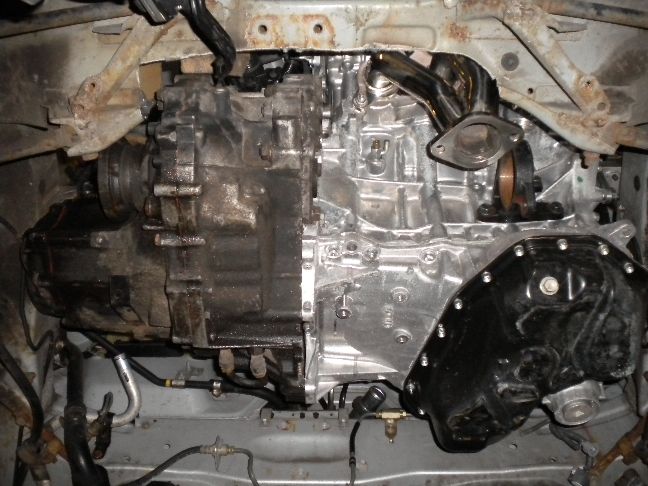 This is just the mock up stage, everything will be removed for final cleaning and painting as we do with all our builds.
We are also fitting modified rear hubs to this car to allow the complete Mk2 Mr2 Turbo driveshaft with its much thicker outer spline to be fitted.
More to come on this, we have another to build very shortly as well, please ask about pricing.
Mk2 Mr2 V12 project
We are undertaking a special project for ourselves to see if we can shoehorn a BMW 5.0ltr V12 engine into a Mk2 Mr2 chassis! This will be done without stretching the chassis or moving the rear suspension strut mounting points as is done on Lambourghini Murcielago Mr2 kit builds. This will be attempted without extending the wheelbase at all.
Here is our donor V12 engine, it is just a scrap engine and only being used for trial fitting and component part making.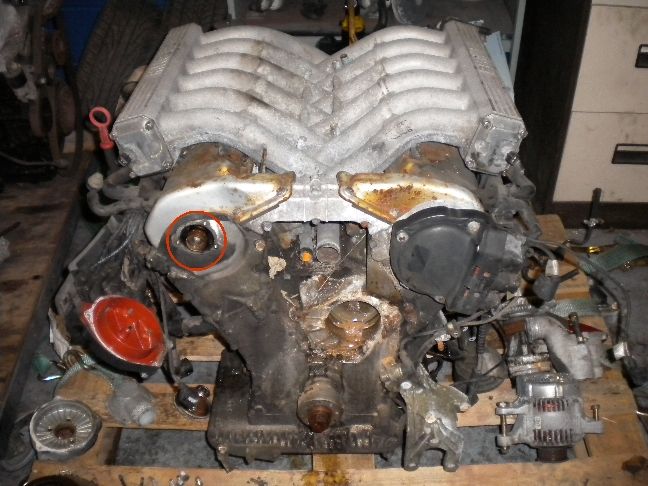 As you can see we have shortened the engine by 2" by removing the distributors and water pump. We will be mounting this engine in a North/South orientation with an Audi 6 speed gearbox attached to it, much like the V8 Mk1 Mr2 project.
Lots more to come....